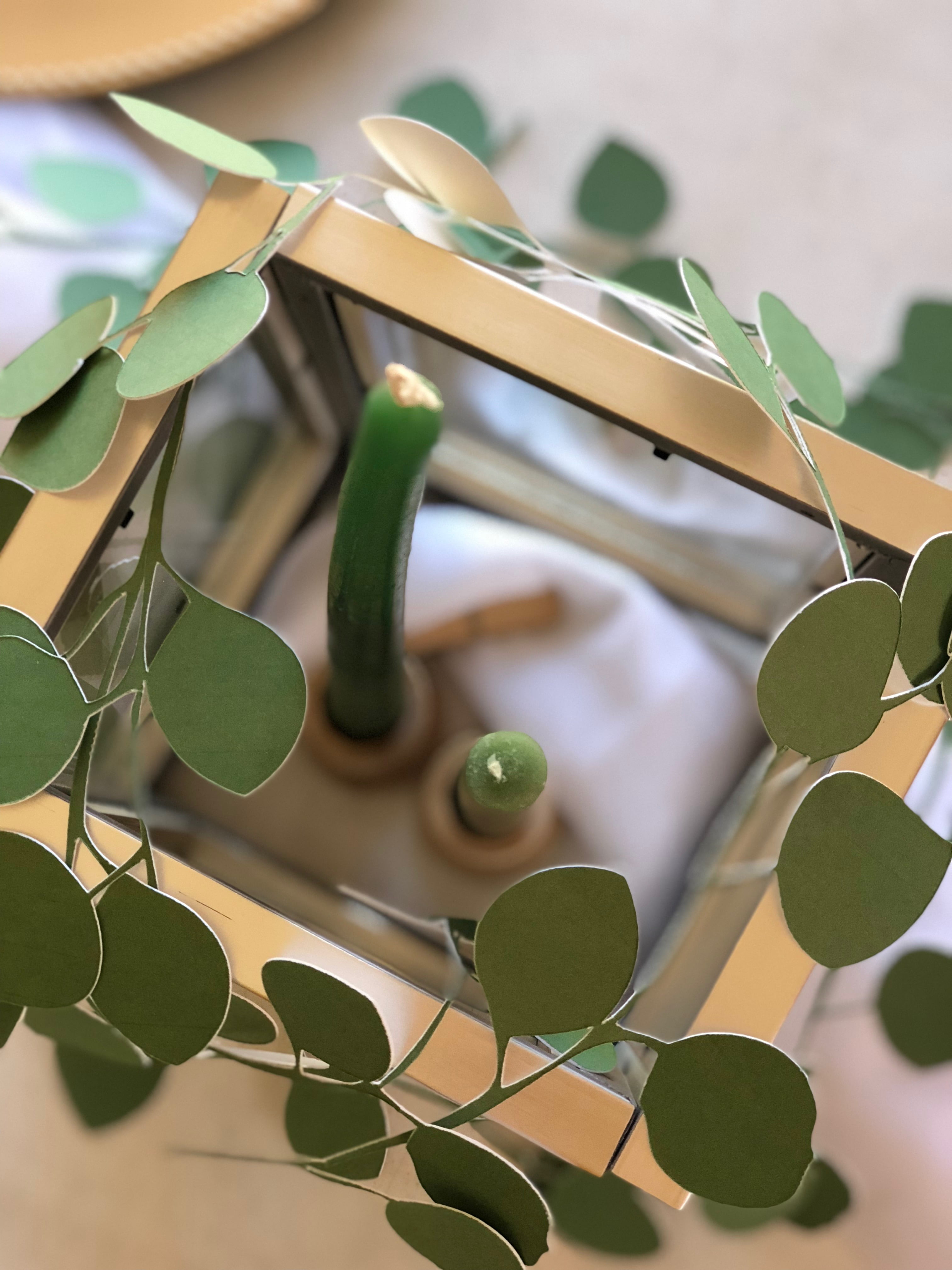 We gather in November, Pt. 2
Tada! Part 2….
If you're like, part whaa? Then read this first. For the rest of you lovely bunches of Oats, today's #TablescapeThursday was simply put, FUN! Getting further away from the traditional green red and orange look & used only two colors –keepin' it cozy.  In my Ernest voice, know what I mean?
All month-long I'll be showcasing tablescapes of various styles I love. Be inspired & purchase custom paper items on #OctaneOnEtsy! Lookout for extra pics & comments in my Instagram stories!
Interested in having Octane design your holiday party or event? Chat with us at info@lexoctane.com.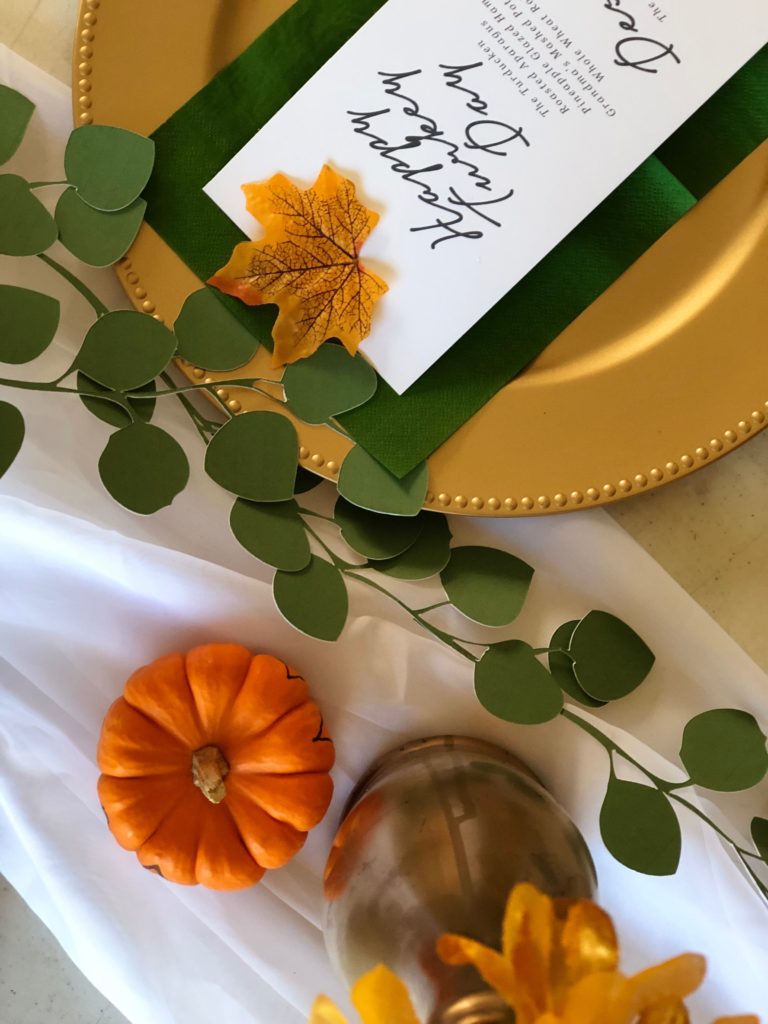 So this is where I decided to get fancy with the camera. I love pumpkins… but I also love to reuse. You better believe these were from Halloween… its got my little ones doodles all over them. Love the array of families memories spread all across the table!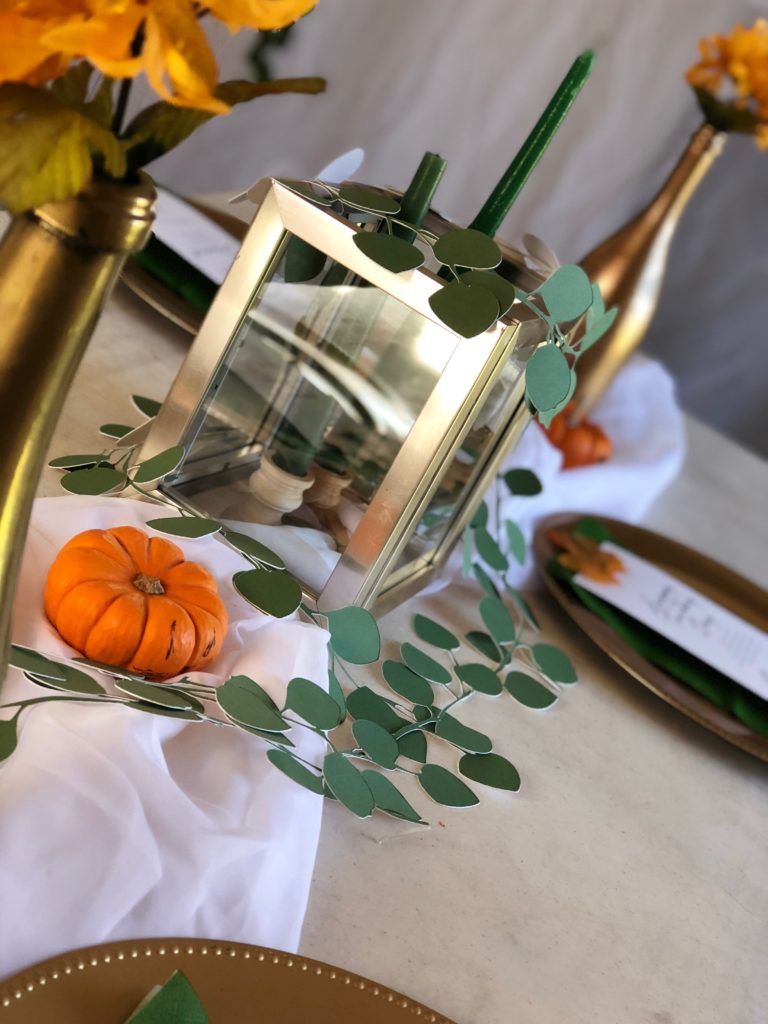 What is it with natural wood?! I Iove the texture and color and works really well with the candles I put in my faux lanterns. It always flows well with natural foilage. And I loved that the table is bare… I like being able to use the table as a means to talk to others I don't always get to talk to. Having tall crazy pieces kind of ruins that possibility. It's a Ga-ther-ing, remember?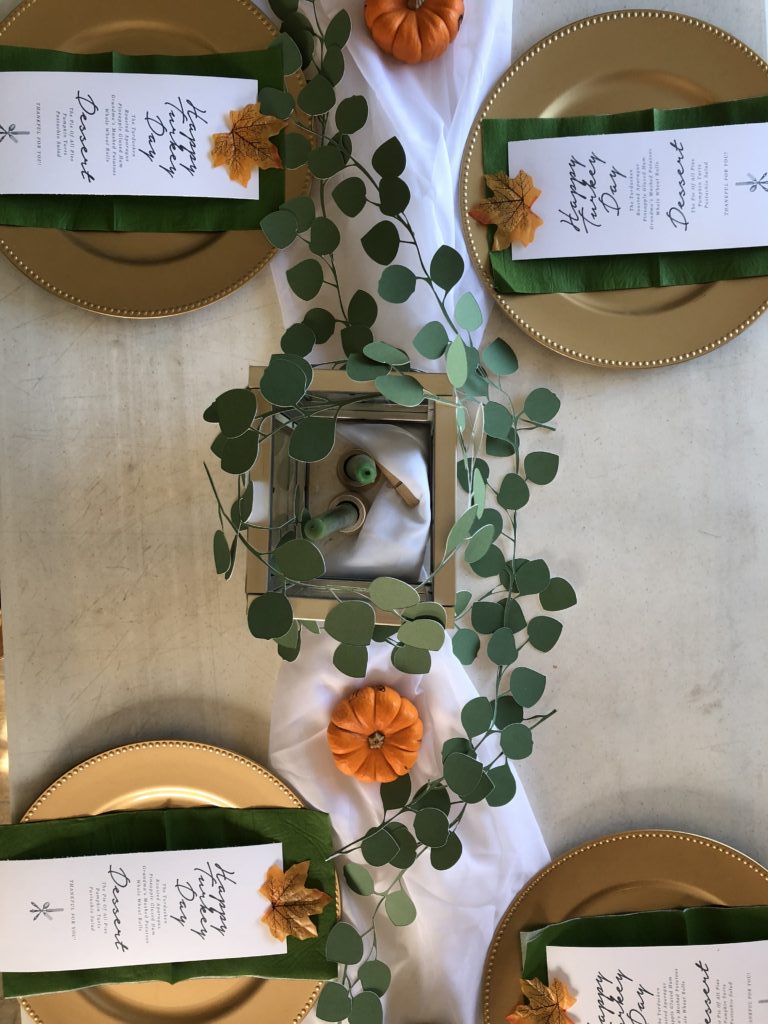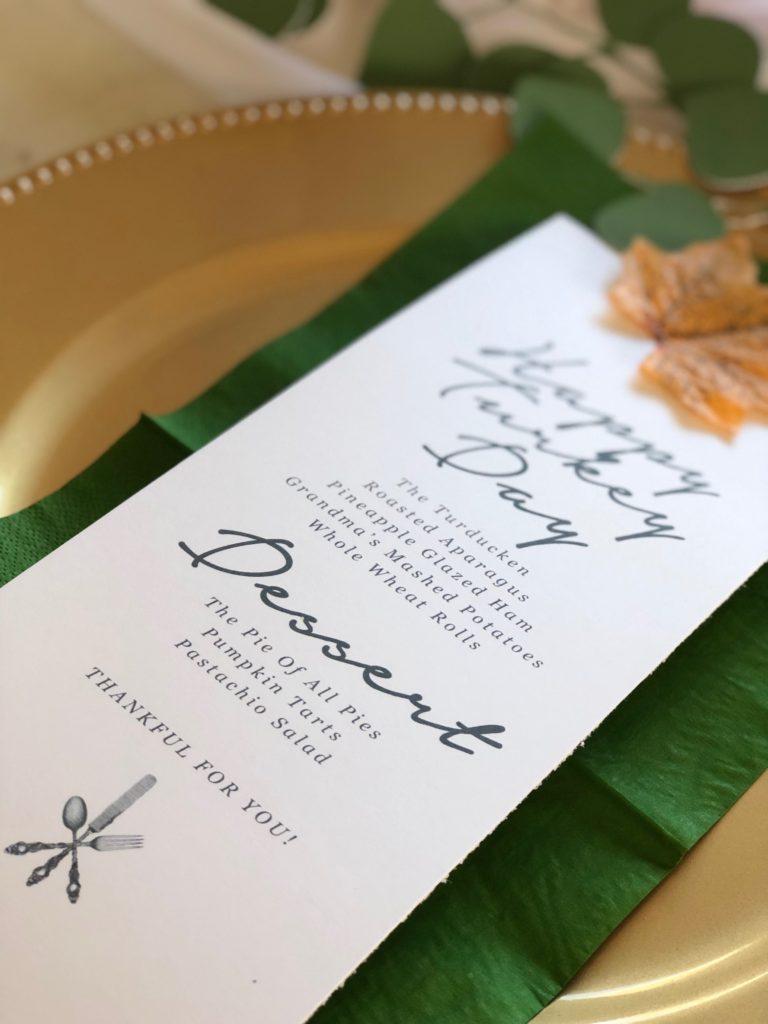 Let's talk about these menus. My kids crack at me for still using "turkey day" instead of Thanksgiving Day. Growing up the only time I had turkey was on Thanksgiving Day (and the leftover turkey salad sandwiches thereafter ) with my family. As a paper enthusiast  kraft paper gives me LIFE. I was also shooting for a signature look. (The curse of being a graphic designer…and all her "looks".) Just a simple natural black and white feel with my favorite embellishment, satire. That's right we're having TURDUCKEN, Grandma's mashed potatoes (not that Idaho in a microwave bag mess) and The Pie of ALL Pies… who doesn't want that?!!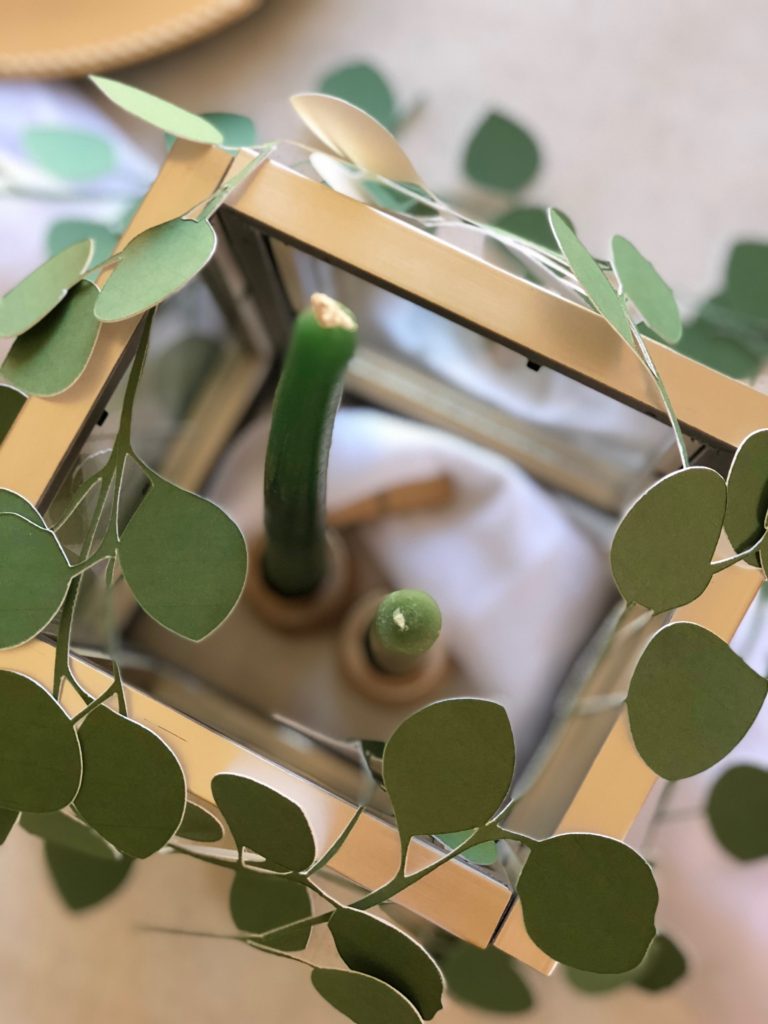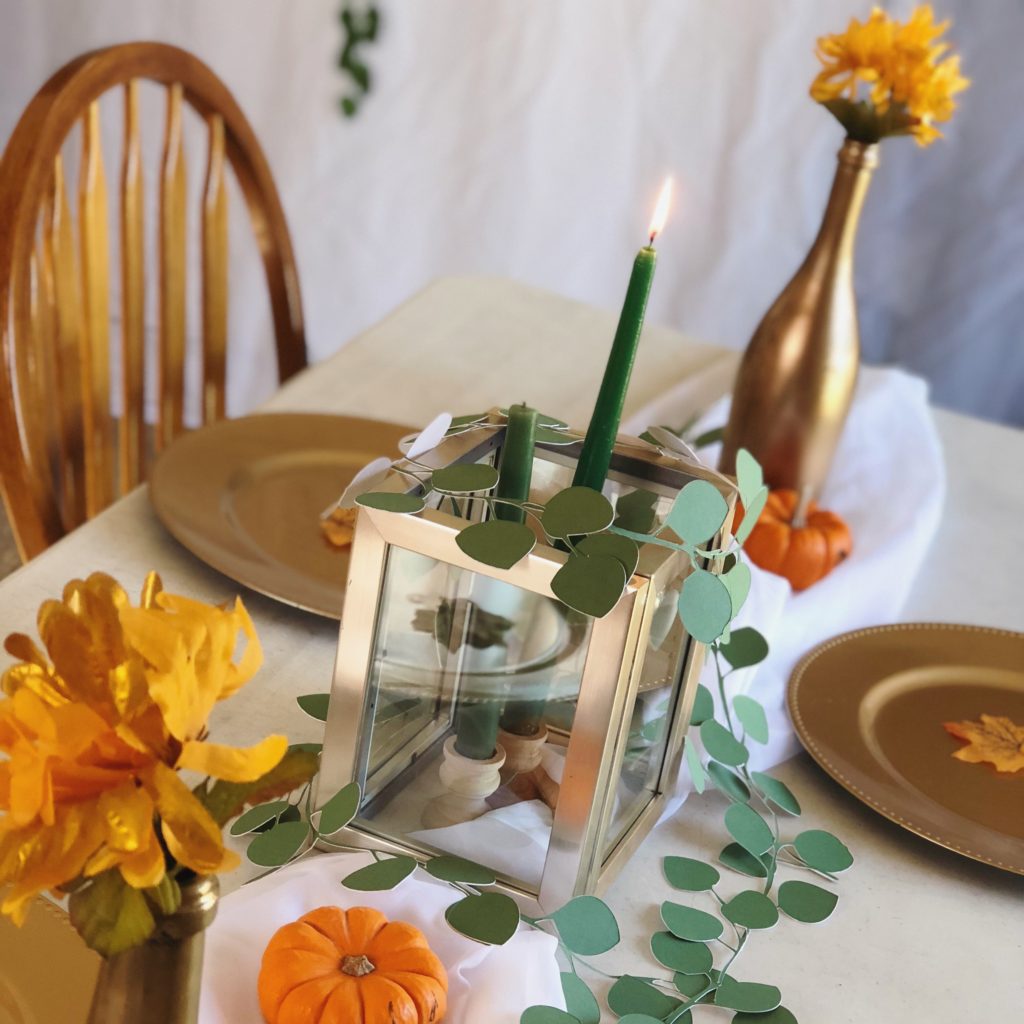 Overall this was more fun than last week because its closer to my personal style. Next week we'll get further from traditional and go for the gold… literally! #StayTuned and continue to follow #OctaneOnEtsy for more #TablescapeThursday inspiration for you holiday gatherings!