As we go into celebrating amazing women all month long for #WomensHistoryMonth our March theme of REST is nothing less than aspiring with special guest Photographer & Kentuckian Amani Ragland.
Amani is a Kentucky native, Sagittarius, INFP and Enneagram 4. She is owner of Honeysage Photo Co, a photo team based in Lexington, KY specializing in intimate weddings and portraiture. Amani has been featured in Forbes, Travel + Leisure and E! News for selected works that bring vibrancy and culture to Kentucky.
Amani is a dog mom to Jasper + Koda, an avid traveler and partner to the most amazing person ever. If she wasn't a photographer she'd be a writer, which was the plan before photography. She thoroughly enjoys sleeping, making lists and attempting to keep her plants alive.
https://anchor.fm/mtg-more-than-graphics/embed/episodes/Rest-e1faiu2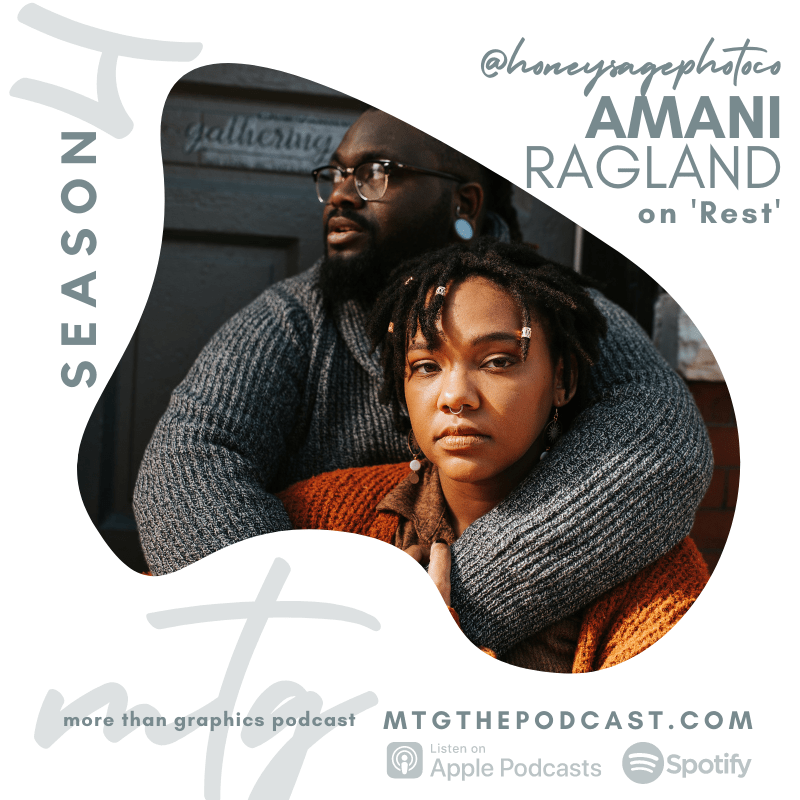 FOLLOW AMANI:
www.amaninichae.com
Instagram.com/honeysagephotoco
FOLLOW MTG:
www.mtgthepodcast.com
www.facebook.com/mtgthepodcast
www.twitter.com/mtgthepocast1
www.instagram.com/octanedesigns
www.instagram.com/bougienursebabe