Staff Picks: Our Top 5 Fall Food Picks Of The Season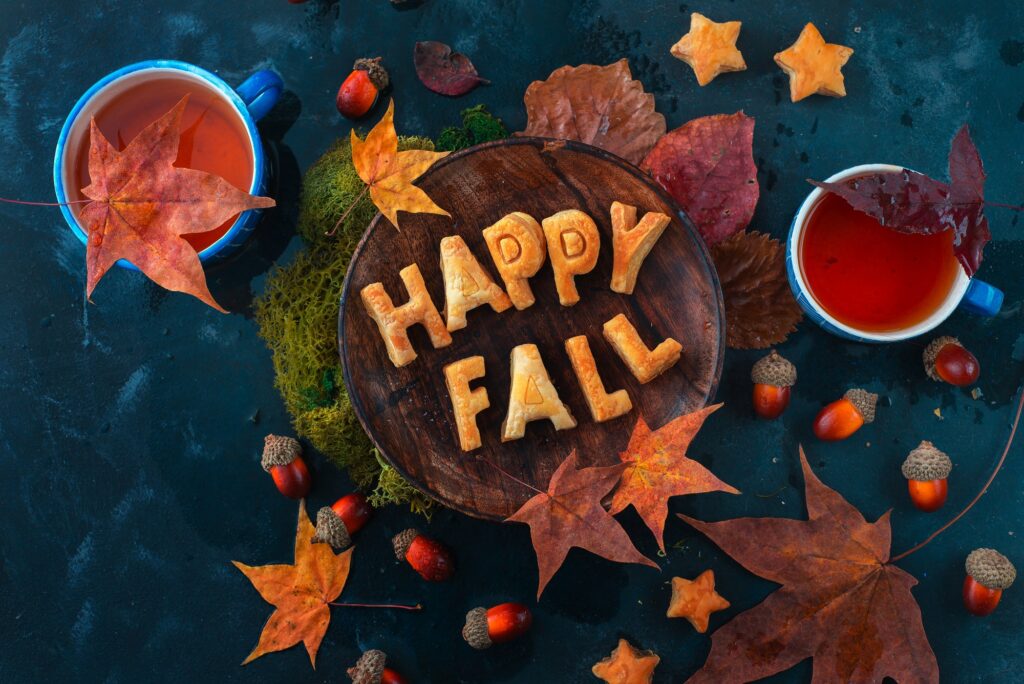 Fall foods are a big deal around here. From pumpkins to squash to Fall spices, the season of Fall excites us all!
Whether you're looking for dinner ideas or just need Fall food inspiration, here's our staff top picks of Fall seasonal
food from the staff at Octane.
Vico's Pick: Pumpkin Soup
Ingredients
1 teaspoon olive oil
1/4 cup chopped carrots
1/4 cup chopped celery
1/4 cup chopped onions I used white onions.
3 garlic cloves Minced
4 cups broth You can use any broth. I used chicken.
2/ 15 oz cans 100% pureed pumpkin
1 teaspoon pumpkin pie spice See notes for how to make your own.
salt and pepper to taste
1/2 cup heavy whipping cream
Directions:
Place a soup pot or Dutch oven on medium-high heat.
Add olive oil, onions, carrots, and celery. Saute for 3-4 minutes.
Add in garlic. Stir.
Add in chicken broth, puréed pumpkin, pumpkin pie spice, salt and pepper to taste.
Simmer.
Use an immersion blender to smooth.
Add in heavy cream and stir.
Agnes' Pick: Butternut Squash Lasagna
Ingredients
1/4 cup Basil
1 Basil or fresh sage, Fresh
1 Butternut squash, large
5 cloves Garlic
3 Zucchini
10 sheets No-boil lasagna noodles
1/4 tsp Nutmeg
1 Pepper
3/4 tsp Salt
1 tbsp Olive oil
1/2 cups Milk
3 cup Mozzarella
1/2 cup Parmesan cheese, grated
3 cups Ricotta
48 oz Spinach (thawed and squeezed of all extra water), frozen
Directions
Roast Cubed Butternut Squash
Mix Spinach and Ricotta
Layer Your Lasagna
Bake at 375 degrees for 25 to 35 minutes
Tavia's Pick: White Bean Chicken Chili
Ingredients
1 tablespoon olive oil
1 medium onion, diced
3 cloves garlic, minced
1 jalapeno, minced
30 ounces white beans, rinsed and drained
4 ounces diced green chiles
3 to 4 cups chicken broth (depending on how thick you want your chili)
Juice of 1 lime
1 teaspoon ground cumin
1/2 teaspoon chili powder
1/4 teaspoon dried oregano
2 cups shredded rotisserie chicken (or shredded cooked chicken)
1/3 cup chopped cilantro
Salt and black pepper, to taste
Optional toppings: avocado slices, shredded cheese, sour cream, cilantro
Instructions
In a large pot, heat the olive oil over medium high heat. Cook the onion until translucent, about 3-4 minutes. Add in the garlic and jalapeno and cook for 2 more minutes.
Add the white beans, green chiles, chicken broth, lime juice, cumin, chili powder, oregano, chicken, cilantro, salt, and pepper. Stir and let simmer on low heat for 15 minutes.
Ladle chili into bowls and serve with desired toppings.
---
Danielle's Picks: Cozy Autumn Wild Rice Soup
INGREDIENTS
6 cups vegetable stock (or chicken stock)
1 cup uncooked wild rice*
8 ounces baby bella mushrooms, sliced
4 cloves garlic, minced
2 medium carrots, diced
2 ribs celery, diced
1 large (about 1 pound) sweet potato, peeled and diced
1 small white onion, peeled and diced
1 bay leaf
1 1/2 tablespoon Old Bay seasoning
1 (14-ounce) can unsweetened coconut milk (or see cream sauce option below*)
2 large handfuls of kale, roughly chopped with thick stems removed
STOVETOP METHOD:
Sauté the veggies. Heat (an extra) 1 tablespoon butter or olive oil in a large stockpot over medium-high heat. Add onion and sauté for 5 minutes, stirring occasionally, until soft and translucent. Stir in the garlic and cook for an additional 1-2 minutes, stirring occasionally, until fragrant.
Add base ingredients. Add in the vegetable stock, wild rice, mushrooms, carrots, celery, sweet potato, bay leaf and Old Bay seasoning. Stir to combine.
Simmer. Continue cooking until the soup reaches a simmer. Then reduce heat to medium-low, cover and simmer for 30 to 40 minutes until the rice is tender, stirring occasionally.
Add final ingredients. Add the coconut milk and kale to the soup, and stir gently until combined. Taste and season with salt and pepper (plus any extra Old Bay seasoning, if you would like) as needed.
Serve. Serve warm and enjoy!
Danielle's Second Pick: One Pot Chili Mac & Cheese
Ingredients
1 lb Ground beef
1 tbsp Flat-leaf parsley
3 cloves Garlic
1 15-oz can Kidney beans
1 Onion, medium
1 14.5-oz can Tomatoes, fire-roasted
32 oz Chicken broth or stock, low-sodium
1 10-oz package Elbow macaroni
1/8 tsp Black pepper, freshly ground
3 tsp Chili powder
1/2 tsp Salt, coarse
1 tbsp Olive oil, extra-virgin
2 tsp Cumin, ground
1 cup Cheddar cheese
Directions
Preheat a large skillet or Dutch oven over medium heat. Add the oil and, when it's shimmering, add the onion. Cook for 3-4 minutes until it's starting to soften. Add the garlic and cook one minute more. Add the ground beef, breaking it up as much as possible, and cook until there's no pink remaining, about 5 minutes. Drain the fat from the pan.
Add the chili powder and cumin to the pan and stir well to incorporate.
Stir in the tomatoes, beans, and the chicken broth. Bring the mixture to a gentle boil and stir in pasta. Cover the pan and simmer until the pasta is cooked through, about 12-15 minutes (reduce the heat if necessary; the mixture should remain at a very strong simmer or very gentle boil.
Add the salt and pepper, then taste and add more if necessary.
Turn the heat off and sprinkle the shredded cheese over the top. Add the cover back to the pan and allow the cheese to melt for a few minutes..
Sprinkle with the chopped parsley and serve.
OCTANE is an 12 year old, Black and Woman-Owned digital marketing & branding firm based in the heart of Kentucky.
We've helped brand and launch over 100 local businesses across America; ⅔ in Kentucky.
Over 60% of our clients are women or BIPOC owned businesses.