The Write Way: Get ready for class with the right pens, highlighters, pen pouches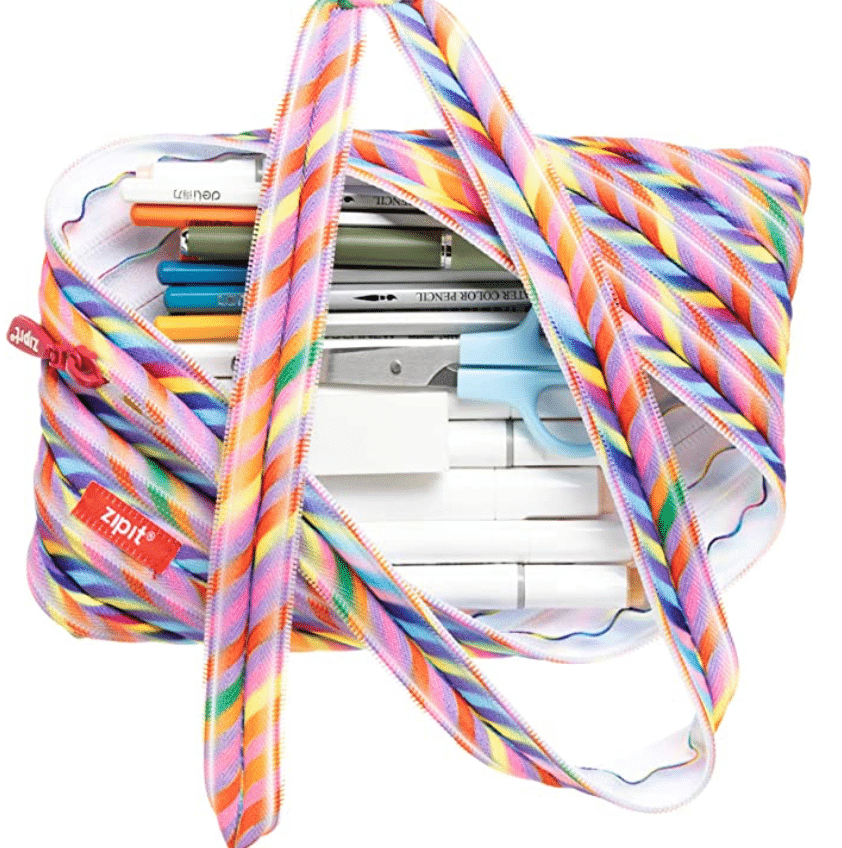 School is in session and by now you are polishing up on your writing skills.
At Octane, we appreciate quality writing utensils.
We know the odd satisfaction when your ink pen glides seamlessly across the paper making your penmanship pop.
The smell, sound, and feel of a good pen are the Autonomous Sensory Meridian Response (ASMR) for us writing, sketching, designing, doodling geeks. Almost titillating. If you know, you know.
We also know the frustration of a spotty, jagged pen that makes you want to throw it across the room.
Let's make life easier and invest in nice affordable ink pens, cute pencil pouches, and quality highlighters to write and study the right way this school year.
We at Octane did a little research and found a few splurge-worthy items to make your shopping experience easy. We also geeked out from the thought of a full pencil pouch with all the things!
You can order your items from these Amazon (affiliate) links and have your order shipped to your home.
You won't regret these $10-$20 investments.
We want to know what's your favorite ink pens and highlighters. Drop your favorite brands in the comments.
Totally Awesome Pens!
1. Sharpie S-Gel, Gel Pens, Medium Point (0.7mm), Black Ink Gel Pen, 12 Count

2.Pentel EnerGel Pearl RTX Gel Pen, (0.5mm), Fine Line, Needle Tip, Black Ink, Box of 12 (BLN75PW-A)

3.PILOT Precise V5 RT Stick Liquid Ink Rolling Ball Stick Pens 12-Pack (26062 PV5R-BLK)

4.PILOT G2 Premium gel Pens, Fine Point Gel Ink Pen, 0.7 mm, Refillable & Retractable Rolling Ball, 5 Black and 5 Blue pens (Bulk pack of 10 Pens) (14784)

5.uni-Ball 33921 Jetstream Ballpoint Pens, Bold Point (1.0mm), Black, 12 Count) We read these are good for Lefties.

6.Pentel EnerGel XM BL77 – Retractable Liquid Gel Ink Pen – 0.7mm – 52% Recycled – Pack of 12 Mixed Colours

7.PILOT Dr. Grip Frosted Refillable & Retractable Ballpoint Pen, Medium Point, Purple Barrel, Black Ink, Single Pen (36250)

Highlighters
1. Zebra Pen Mildliner Highlighters, Double Ended Highlighter, Broad And Fine Tips, Pastel Colors Midliner Pens, 18 Pack, 78118ELG

2. Sharpie Liquid Pocket Highlighters Assorted Colors | Chisel Tip Highlighter Pens, 24 Count

3. TWOHANDS Highlighter,Chisel Tip Marker Pen,6 Assorted Pastel Colors, for Adults & Kids,with Large Ink Reservoir for Extra Long Marking Performance 20079

Pencil Bags
You're going to need a cute little bag to carry all those writing utensils.
1.Marvel Avengers Spiderman Thor Hulk Comics Molded Pencil Case

2. ProCase Pencil Bag Pen Case, Large Capacity Students Stationery Pouch Pencil Holder Desk Organizer with Double Zipper, Portable Pencil Pouch for School Office Supplies -Black

3. CICIMELON Pencil Case Large Capacity Pencil Pouch Pen Bag for School Teen Girl Boy Men Women (Blue)

4. SIQUK Cactus Pencil Case Large Capacity Pen Case Double Zippers Pen Bag Office Stationery Bag Cosmetic Bag with Compartments for Girls Boys and Adults

5.EASTHILL Pencil Case Grid Pencil Pouch with 3 Compartments Stationery Bag Pencil Bag for Girls Teens Students Art School and Office Supplies (Plaid White)

6.CICIMELON Standing Pencil Case Pencil Holder Multi-Layer Pencil Pouch Bag Gift for School Office Teen Girl Boy Women Adult Student -Pink

7. ZIPIT Colorz Big Pencil Case/Cosmetic Makeup Bag, Stripes
8. IPOW Flower Floral Canvas Cosmetic Pen Pencil Stationery Pouch Bag Case, Pastoral, Set of 4

9. Lilly Pulitzer Pink Pencil Pouch Holder, Cute Travel Bag/Case with Carrying Handle and Zip Close, Viva La Lilly

OCTANE is an 12 year old, Black and Woman-Owned digital marketing & branding firm based in the heart of Kentucky.
We've helped brand and launch over 100 local businesses across America; ⅔ in Kentucky.
Over 60% of our clients are women or BIPOC owned businesses.