Level Three: Reconcile + Social Media Captions Webinar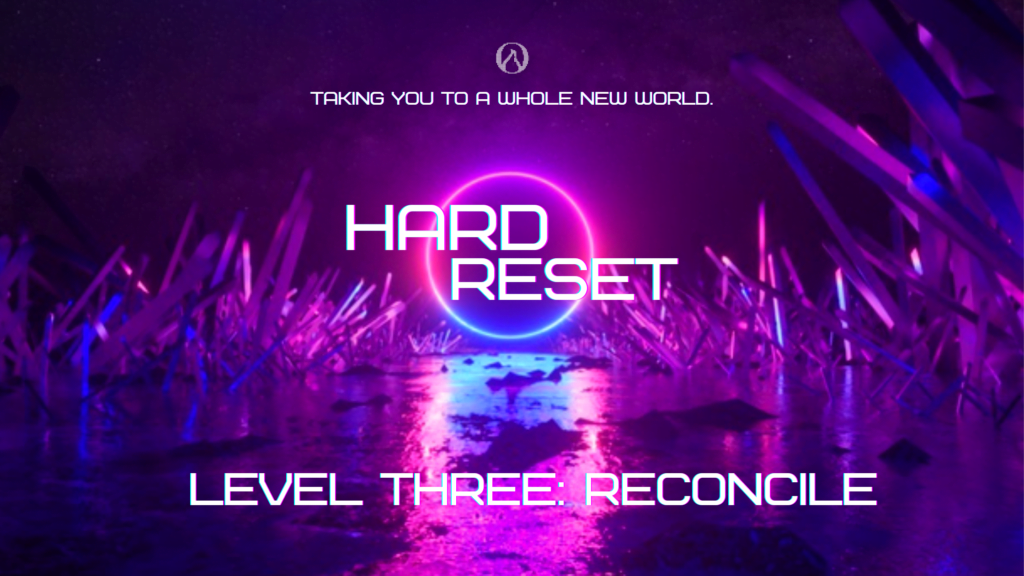 Welcome to WEEK 3 of our mission to help you level up your digital marketing with a 30 day Hard Reset all April long!
So far we've shared our ACTION PLAN guide that can help you begin actionable steps toward your digital marketing goals.
Time to spruce up a bit.
When in doubt, have a plan. We've outlined a few actionable steps you can use right now for social media: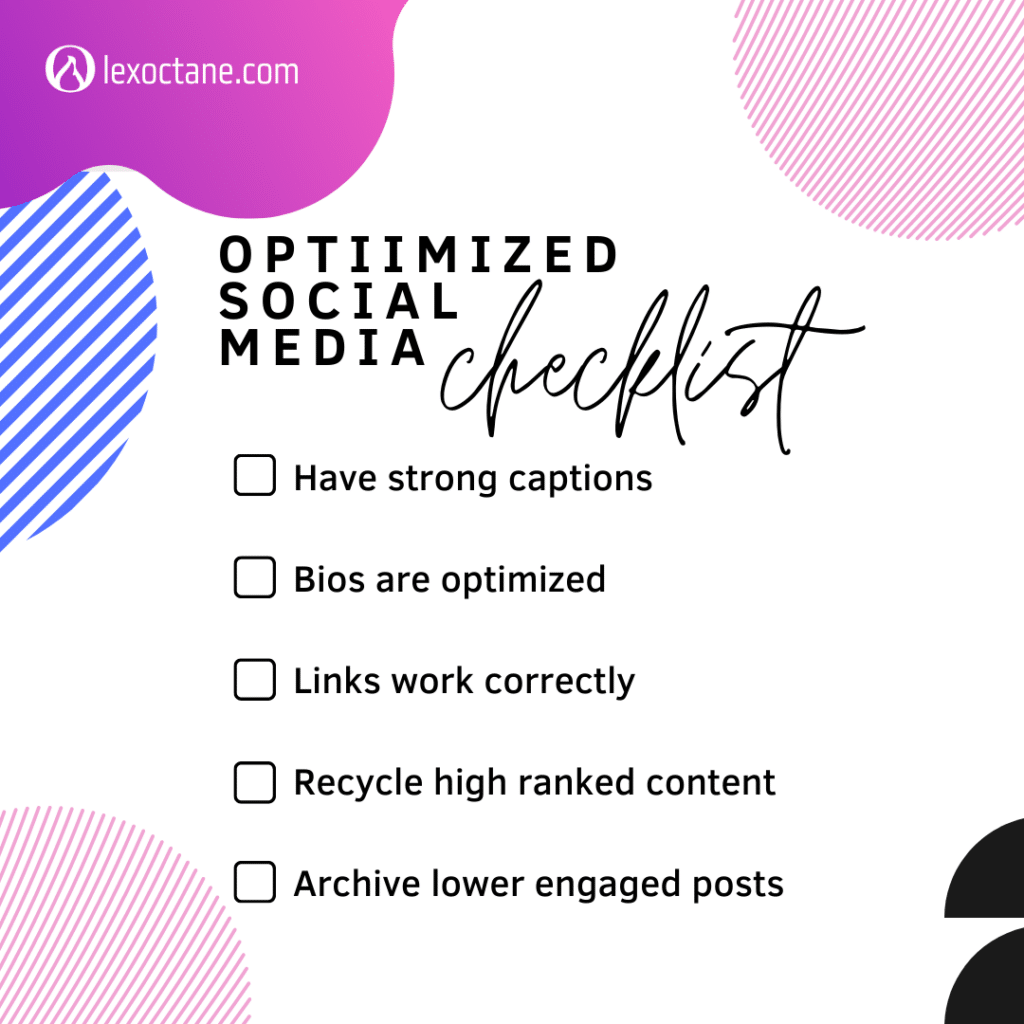 Have strong captions
Social bios are optimized
Links work correctly
Recycle high ranked content
Archive lower engaged posts
As a bonus, we're following through on our commitment to provide resources most important to our clients and following. We've chosen to produce quarterly webinars to address the topics you've voted as top priority.
Level Up: Writing Social Media Captions Webinar
Our quarterly webinars have 3 levels based on your ability. We invite you to choose your adventure!
Level 1: Noob – The very base info you need to know. No major expansive jargon here. It's straight to the point directions on what you need.
Level 2: Amateur – A deeper look into the scope of work. You got the basics now build on it with these additional foundational tips.
Level 3: Pro – Manual? What manual, you're a pro. This level provides an expansive look into each action with additional checkpoints and steps to maintenance.
One of the top things you requested more of us is how we do things/setup things. We've dedicated quarterly webinars to help our followers and friends stay on top of skillets all entrepreneurs could benefit from.
Get Started Now
Join the many others seeking to better there caption writing skills!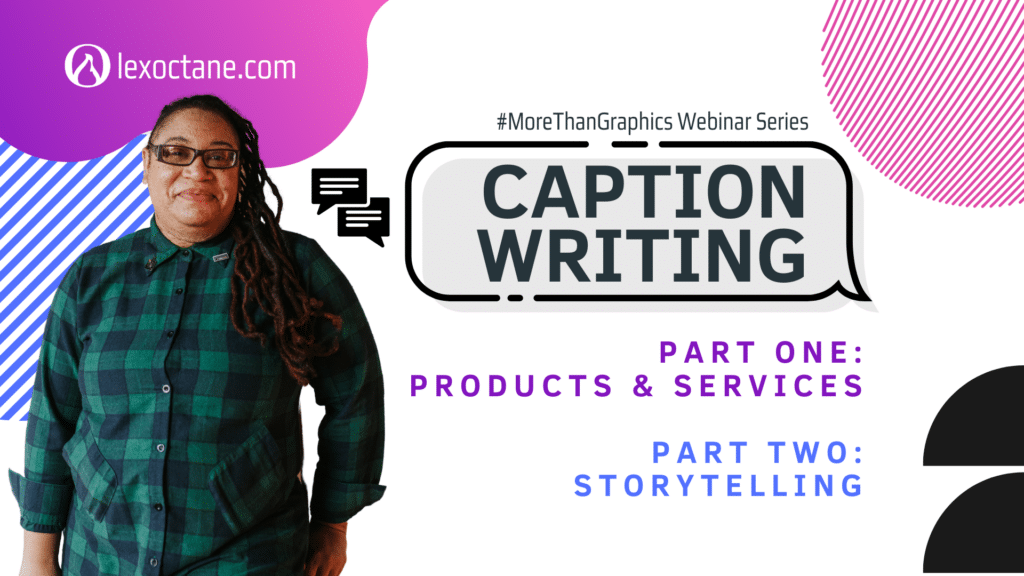 How our quarterly webinars work:
These systems are 'pay what you can'. Meaning we won't side-eye you (entirely) for paying a minimum of $5 for content we consider worth a lot more than that.
These are accessible for a limited time. Each quarter the topics will change. The next quarter focuses on social media planning…just in time for the holidays!
These are rewatchable. Once you signup each purchaser can continue to watch them again and again until the next quarter (Quarter 3 starts first week of June 2021.)
Ready? Set? Let's gooooo!
Get Started Now
Join the many others seeking to better there caption writing skills!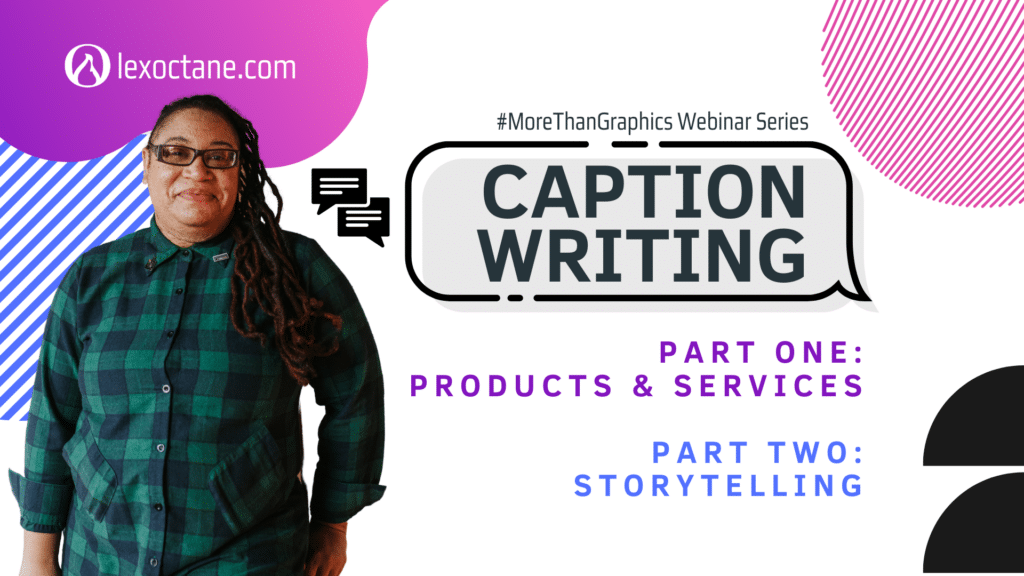 OCTANE is an 12 year old, Black and Woman-Owned digital marketing & branding firm based in the heart of Kentucky.
We've helped brand and launch over 100 local businesses across America; ⅔ in Kentucky.
Over 60% of our clients are women or BIPOC owned businesses.