Celebrating America's Pioneer Black Graphic Designers: Aaron Douglas (1899 – 1979)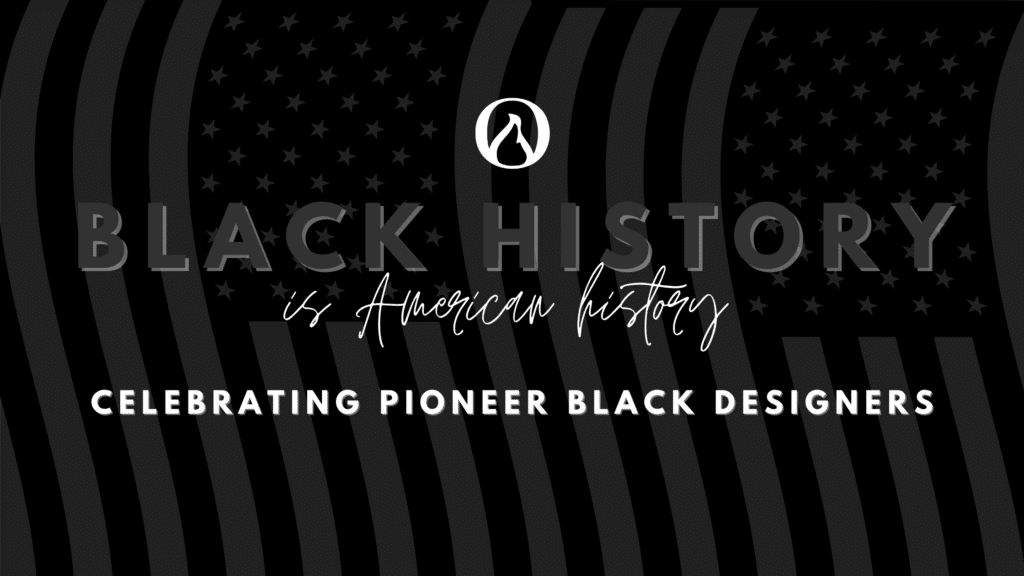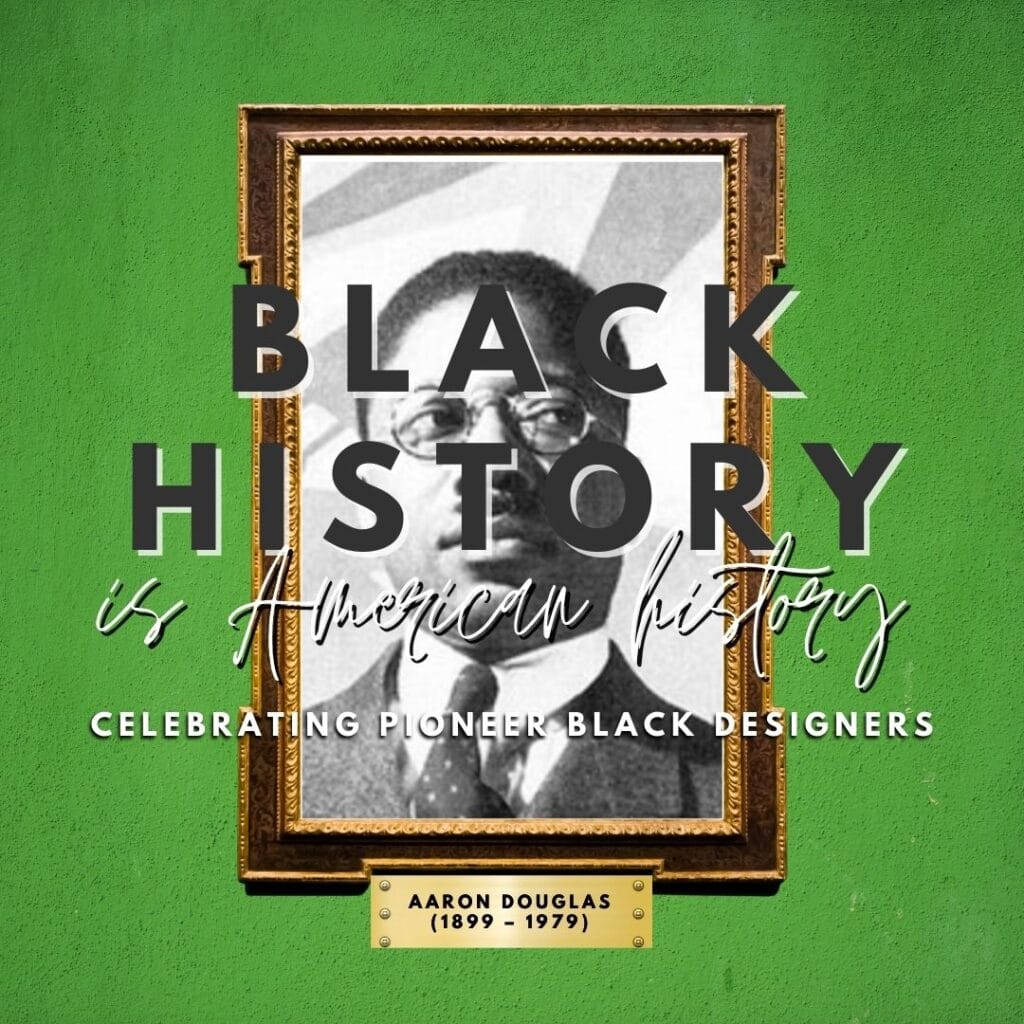 Lead art-illustrator of the Harlem Renaissance and "Father of African American art".
---
Aaron Douglas was born in Topeka, Kansas in 1899. He grew up attending a segregated primary school followed by an integrated high school. Upon graduating Douglas worked to save up for college and eventually enrolled in the University of Nebraska where he studied Fine Arts. Graduating in 1922, Douglas became a high school art teacher but had a dream of pursuing his career in Paris.
At the time, the Harlem Renaissance was a growing cultural movement which Douglas kept up-to-date with by reading the various publications circulated by its key leaders. One of whom, Charles S. Johnson editor of Opportunity, attempted to recruit Douglas to New York as he was impressed by his artwork. Although Douglas declined, this invitation planted a seed. A few months later Survey Graphic published their prolific issue entitled "Harlem: Mecca for the New Negro", featuring essays from leaders of the New Negro Movement. It was at that moment that Douglas knew he had to be in New York.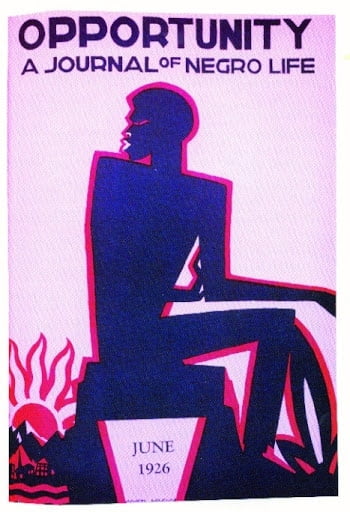 Arriving in New York, Douglas fit right in and was soon creating artwork for the very publications he had been reading in Kansas, including Opportunity and The Crisis. Simultaneously, Douglas began studying with Illustrator, Winold Reiss, who encouraged him to seek artistic inspiration in his African ancestry. This became a defining element in his signature style, often described as "Afro-Cubism".
Douglas's distinct art was featured in an expanded version of the very issue by Survey Graphic which ultimately motivated him to move to New York, an anthology entitled "The New Negro: An interpretation". Douglas' work became synonymous with the Harlem Renaissance, establishing him as a key figure in the movement. From that point on he was the most sought-after artist among black writers of the time. Douglas went on to create many more iconic pieces, solidifying him as arguably one of the greatest artists in American history.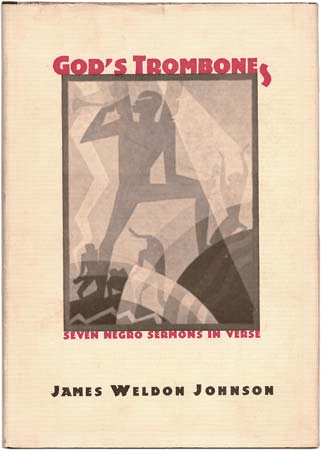 Eventually making it to Paris in 1931, Douglas studied classical art for a year. Back in the US, he continued his studies at Columbia University Teacher's College when Charles S. Johnson, his long term mentor who initially asked him to move to New York, held the position of 1st African American president of Fisk University. Johnson invited Douglas to develop Fisk's Art Department, where he became head of the Art Department and ended his career as it had begun, teaching young people.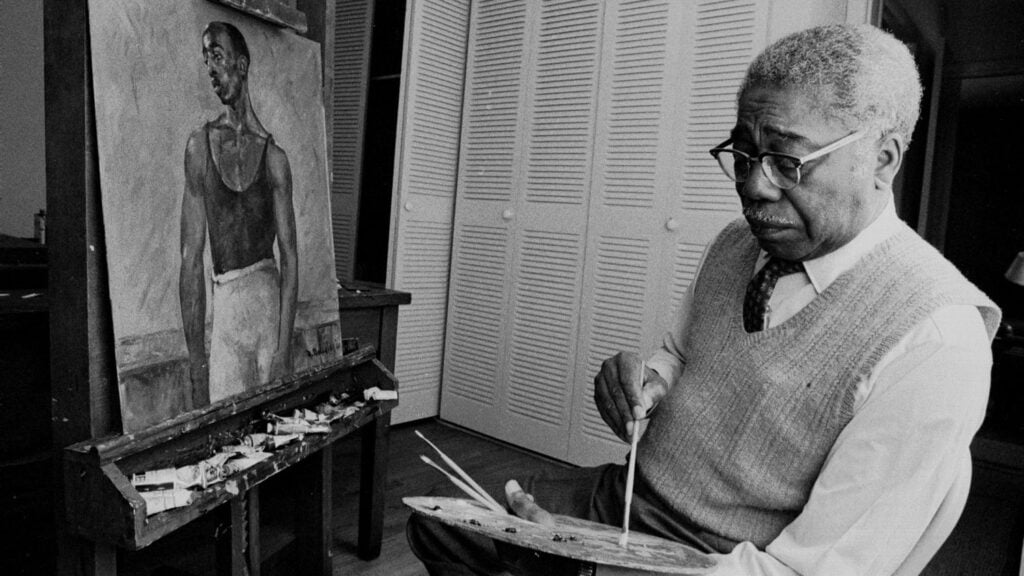 Some of our favorite Aaron Douglas pieces:
Learn more about Aaron Douglas and his art:
https://www.aiga.org/design-journeys-aaron-douglas
https://www.unl.edu/one-of-ours/aaron-douglas/
OCTANE is an 12 year old, Black and Woman-Owned digital marketing & branding firm based in the heart of Kentucky.
We've helped brand and launch over 100 local businesses across America; ⅔ in Kentucky.
Over 60% of our clients are women or BIPOC owned businesses.