Staying Connected: Meaningful Virtual Ideas for Loved Ones This Holiday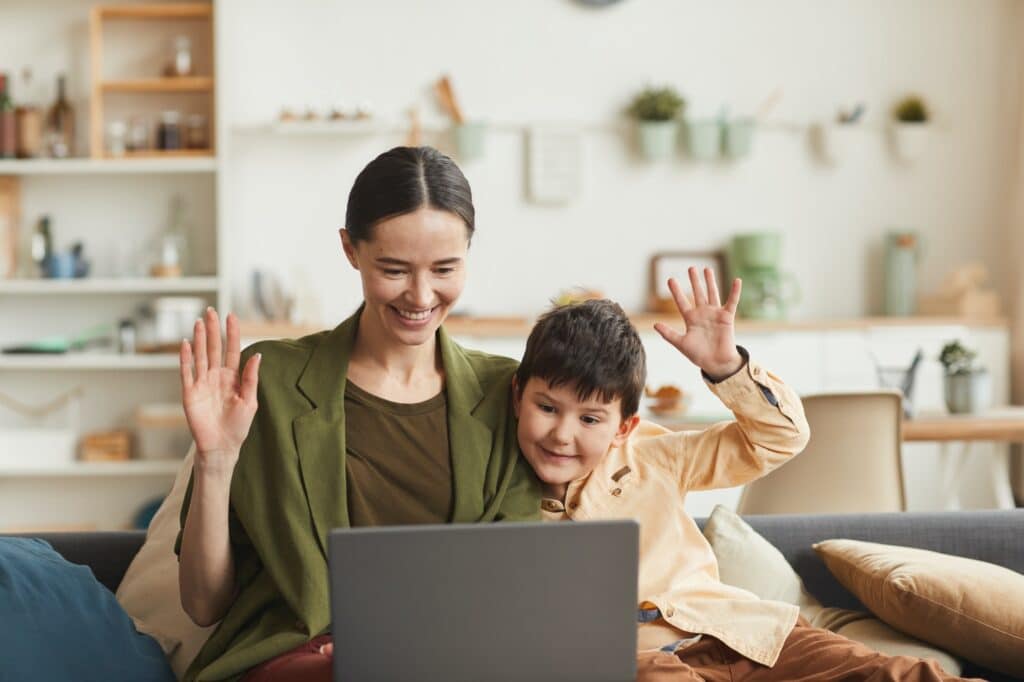 The holidays are here … and we're still in a pandemic. To stay #healthyathome many of us are forfeiting the big holiday hoorah for a bunkered down holiday celebration.
But that doesn't mean Christmas can't be meaningful right? Here's some ideas we found that could help you cherish your loved ones from afar this holiday season.
Facebook Rooms
If your family is primarily on Facebook, creating a facebook room for Christmas the idea way to go! You can have up to 50 people to video chat at once to keep everyone in one place for Christmas, share an activity and maybe play a few virtual games after dinner!
Here's a great video on how to set it up!
Virtual Party Games
I got tons of ideas from LoveToKnow.com's 31 virtual holiday party ideas.
There's also plenty of holiday trivia suggestions from Museum Hack like holiday bingo and the holiday scavenger hunt.

I can totally see my family playing these games and then some for holiday fun!
Virtual Gift Giving
This can be as simple or complex as you like.
Using services like Amazon, Walmart or Target are great ways you can gift the ones you love something they've needed or wanted without ever touching it (or self shipping it because that can tedious too.)
Check our our MTG Holiday Gift Guide for ways you can virtually gift a loved one a great gift.
Don't forget! Gifting food is as easy as DoorDash gift cards or even gift ordering there fave family meal directly through there app.
Creative Virtual Activities
This is the creative part. I love the idea of Facetiming the grandparents together to read Twas the Night before Christmas the kids on Christmas eve via Facetime when we're states away from seeing each other.
There's so many ways you can gift your time and presence without ever leaving your home. Here's a few that sparks some joy:
Craft Kits – Purchase a Kit for you and Grandma to create items together (Octane sells these this year.)
Read a Book Together – Grab a holiday classic and have the kids read or take turns if you both have the book.
Bake Goods Together – Shop for your ingredients (maybe instacart your loved ones too) and bake holiday foods you'd normally make physically together. Pretend you're hosting a baking show and showcase your best goods!
Reason for the season….
Hoping these suggestions help you and loved ones stay a little merrier during the holiday together virtually!
Share your thoughts and additional ideas by tagging @octanedesigns on Facebook, Instagram or Twitter!
OCTANE is an 12 year old, Black and Woman-Owned digital marketing & branding firm based in the heart of Kentucky.
We've helped brand and launch over 100 local businesses across America; ⅔ in Kentucky.
Over 60% of our clients are women or BIPOC owned businesses.