Looking for THE gift for that special person in your life? We've got some suggestions!
Its the holiday season and the ladies of the More Than Graphics Podcast are here chatting all things gift giving.
Check out our convo on some great gifts that could make your spirits brighter for the new year.
Welcome to our 2020 Holiday Gift Guide.
Listen to the episode and browse the links below:
Promptly Couples journal
This journal was designed to foster communication by allowing you and your significant others to complete 2-5 minute writing prompts daily. It opens the floor for discussion and building a deeper bond.
The journal is also available in : Adoption story, personal journal, baby journal, parent-child edition, travel, autobiography and more. $45.10
TUMAMA Baby Toys
For 0, 3, 6, 9, 12 Months, Handbells Baby Rattles, Soft Plush Early Development Stroller Car Toys for Infant, Newborn Birthday Gifts, 4 Pack
Perfect for the mamas needing some simple toys for your little ones!
InnoGear Diffusers for Essential Oils
Danielle's family is an oily family! We love using this diffuser for both the front and back of the house. If you love using essential oils for health or aroma therapy purposes, we highly recommend this one!
ZESICA Women's Long Sleeve Crew Neck Striped Color Block Casual Loose Knitted Pullover Sweater Tops
This is the color block sweater that Danielle keeps wearing in all her selfies and behind the scenes pictures on social media. Its so cozy for the winter…
Eleckal Retro Game Console, HDMI HD Built-in 821 Classic Video Games
For the inner kid in us all. Comes with over 800 classic games. Perfect gift for the gamer in your life.
Give me all the data Mug
If you're a data person like me you may have found the perfect mug for yourself or someone you love… who also thrives off data.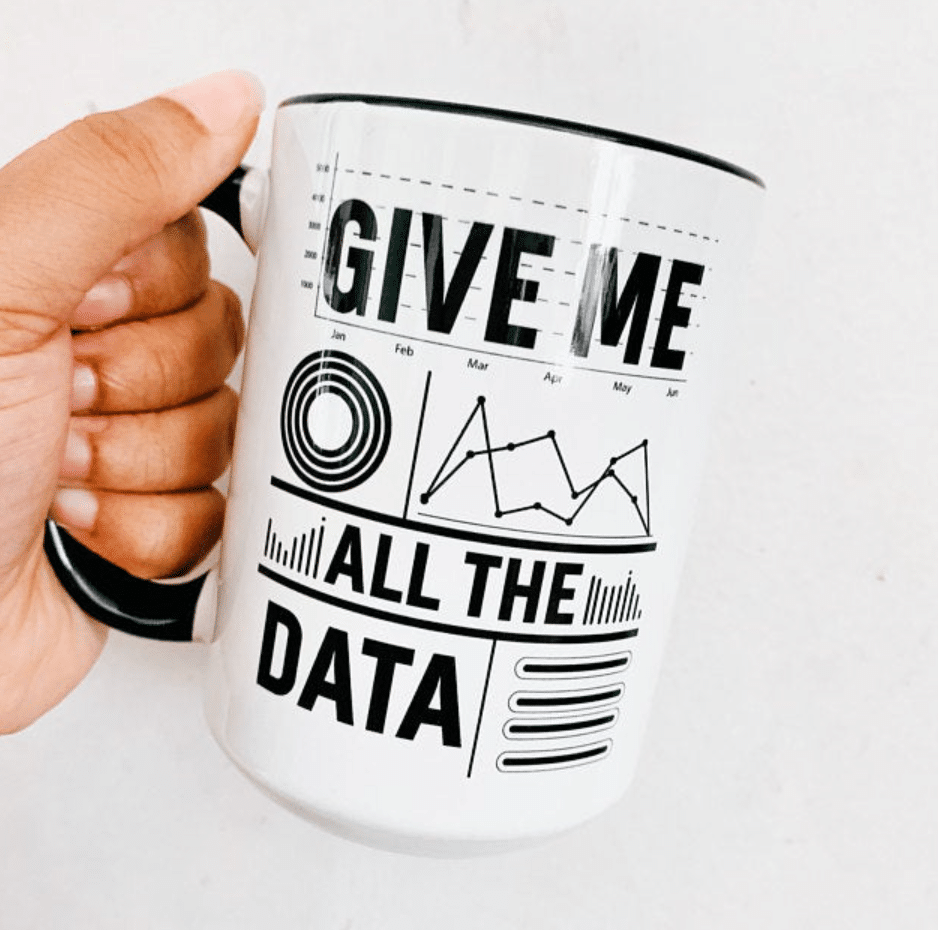 Local gems
KY for KY's Y'alliday themed shirts