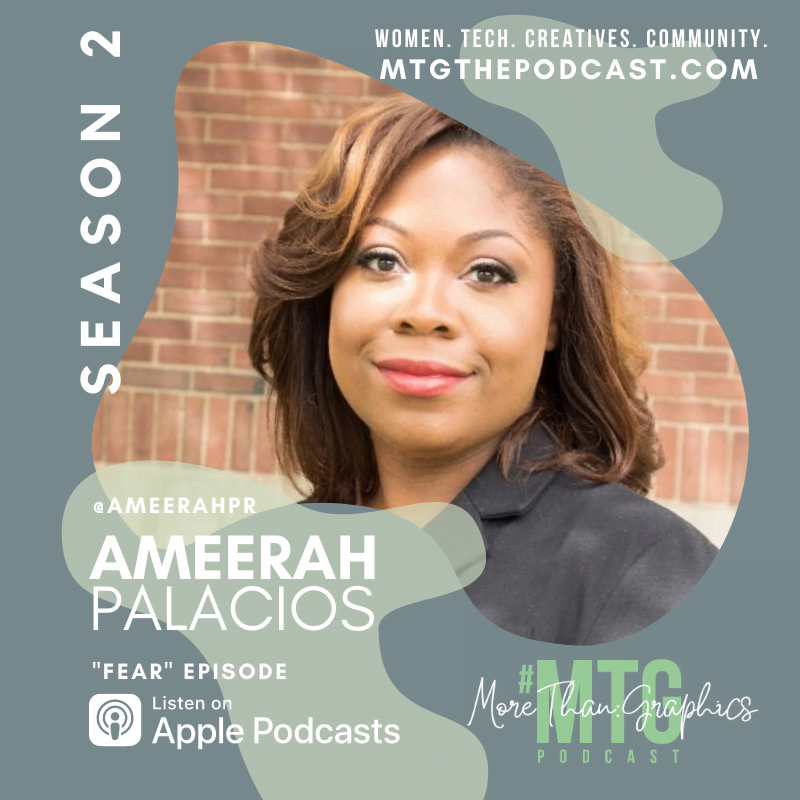 #MTGThePodcast chats all things FEAR with Ameerah Palacios
Get ready to hear some truth bombs that are necessary for our ears! Our featured October guest is Ameerah Palacios on the topic of FEAR.
Ameerah Palacios is an award-winning PR and marketing executive helping organizations elevate their brand. From navigating the public school system as a gifted child in advanced classes as normally the only Black student, overcoming personal adversities and career stints with no shortage of excitement, she knows the importance of facing the very things that scare you.
As a former business journalist and TV news producer, Ameerah covered hard-hitting local news and business topics in Kentucky and New York. Then as a public relations practitioner, she would handle crisis communication during Hurricane Sandy and act as a spokesperson for major public sector brands in education, politics and nonprofit sectors.
She's been on the other side of cancel culture from personal experience. Now, she handles public involvement, client development and strategic communications campaigns for one of the largest global consulting firms in the world. Ameerah is no stranger to facing fears and our conversation on #MoreThanGraphics will explore her journey in more detail.
Welcome the show Ameerah!
---
Show Notes We Loved:
"Don't let fear limit yourself" – Ameerah
"When you feel your worst, you're still enough." – Ameerah
"Who am I going to be in this moment?" – Ameerah
"In these conversations around equity we want the luxury to having access to network to grow and groom us." – Ameerah 
"Sometimes you walk through the door not doing what comes after it." – Ameerah
"You have to stand on everything you've done."- Ameerah
"The universe is trying to tell you something, pay attention."- Ameerah
"What am I fearful of? Is it temporary?" -Ameerah
"Protect your peace." – Ameerah