Octane partners with Half-Priced Books for A Hogwarts Party Ultimate Giveaway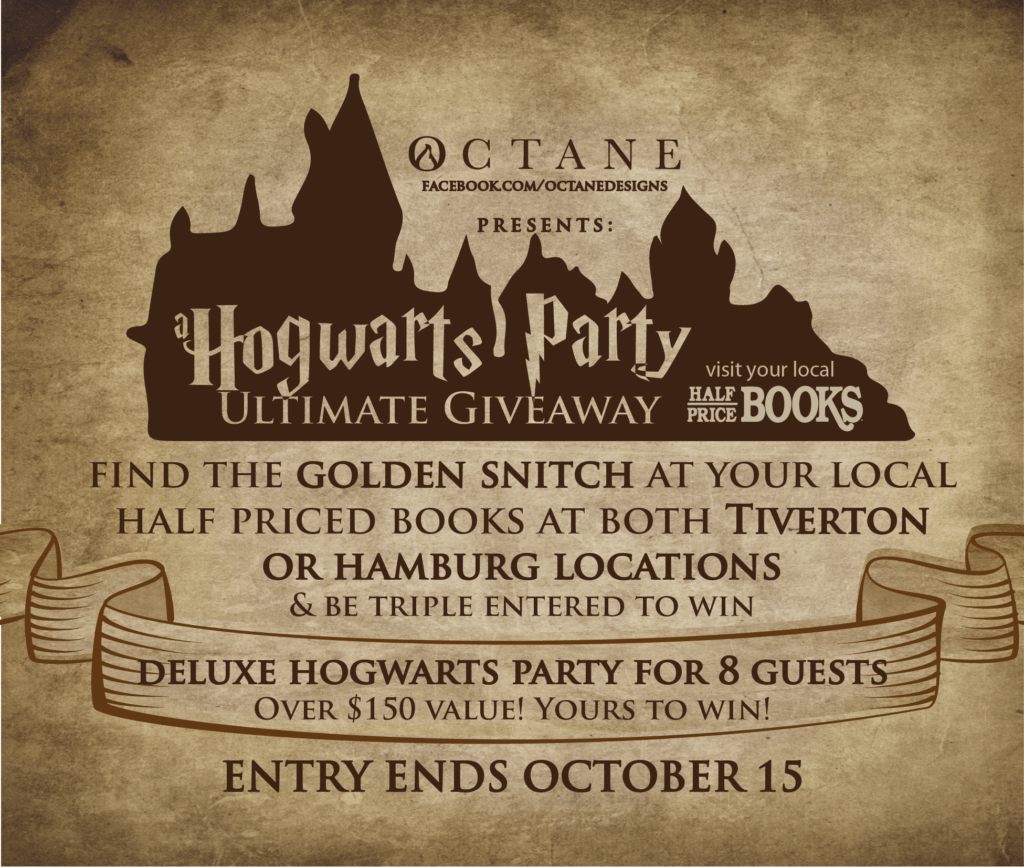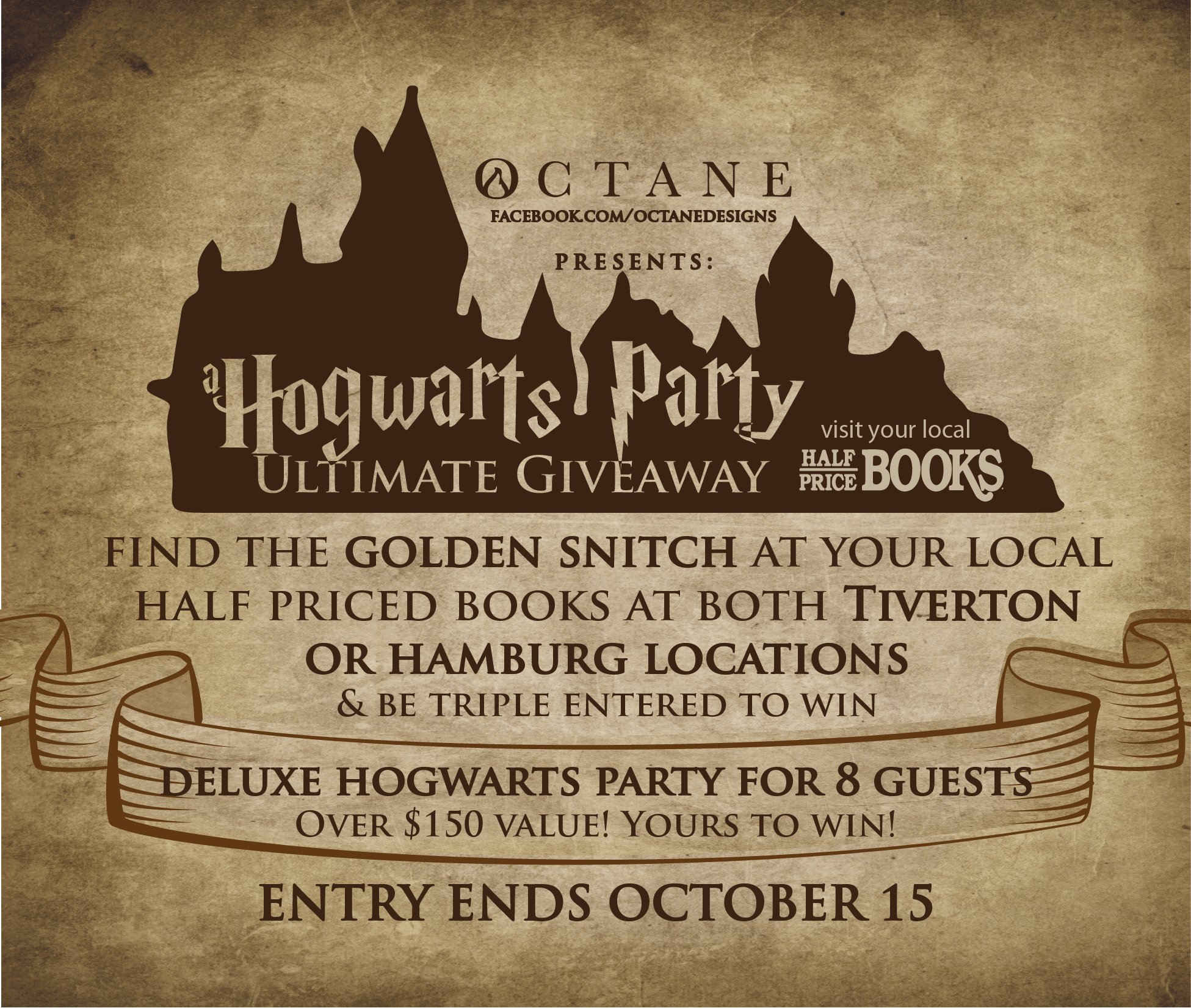 Wands at the ready witches and wizards! Octane has partnered with Half Priced Books at both Tiverton and Hamburg locations to bring you the ultimate Hogwarts School of Witchcraft & Wizardry party experience!
Accio Party
Participate in Octane's Hogwarts Party Ultimate Giveaway! Win the following deluxe party for 8 guests:
8 Hogwarts House Invitations & Matching envelopes- you choose the house

1 'Happee Birthdae' String Banner

Set of 6 Floating Candles
1 Faux Stone Hogwarts Great Hall Backdrop with floating House banners and Hogwarts motto

1 Set of 10 Hogwarts Crest Party Straws

1 Oversized Cake Topper (8×10)
3, 8×10 Framed Signs (You Decide What Text You Like)
4 Potion Labeled Bottles
4 Printed Food Label Tent Cards
OVER $150 VALUE! YOURS TO WIN!
OPTION 1 (Triple Entry Option):
Find the golden snitch hidden at your local @halfpricedbooks
(Hamburg Pavilion)
(both Tiverton & Hamburg locations)*
*You can only enter once per location.
OPTION 2* (Via Facebook):
In the comments:

 Tag 1 Friend & your fave Hogwarts House

Share the original post!
*You can only enter once.
GIVEAWAY ENTRY ENDS OCTOBER 15! Truth will out from Octane!
Tiverton location: 127 W Tiverton Way, Lexington KY
Hamburg location: 2321 Sir Barton Way, Lexington KY
OCTANE is an 12 year old, Black and Woman-Owned digital marketing & branding firm based in the heart of Kentucky.
We've helped brand and launch over 100 local businesses across America; ⅔ in Kentucky.
Over 60% of our clients are women or BIPOC owned businesses.