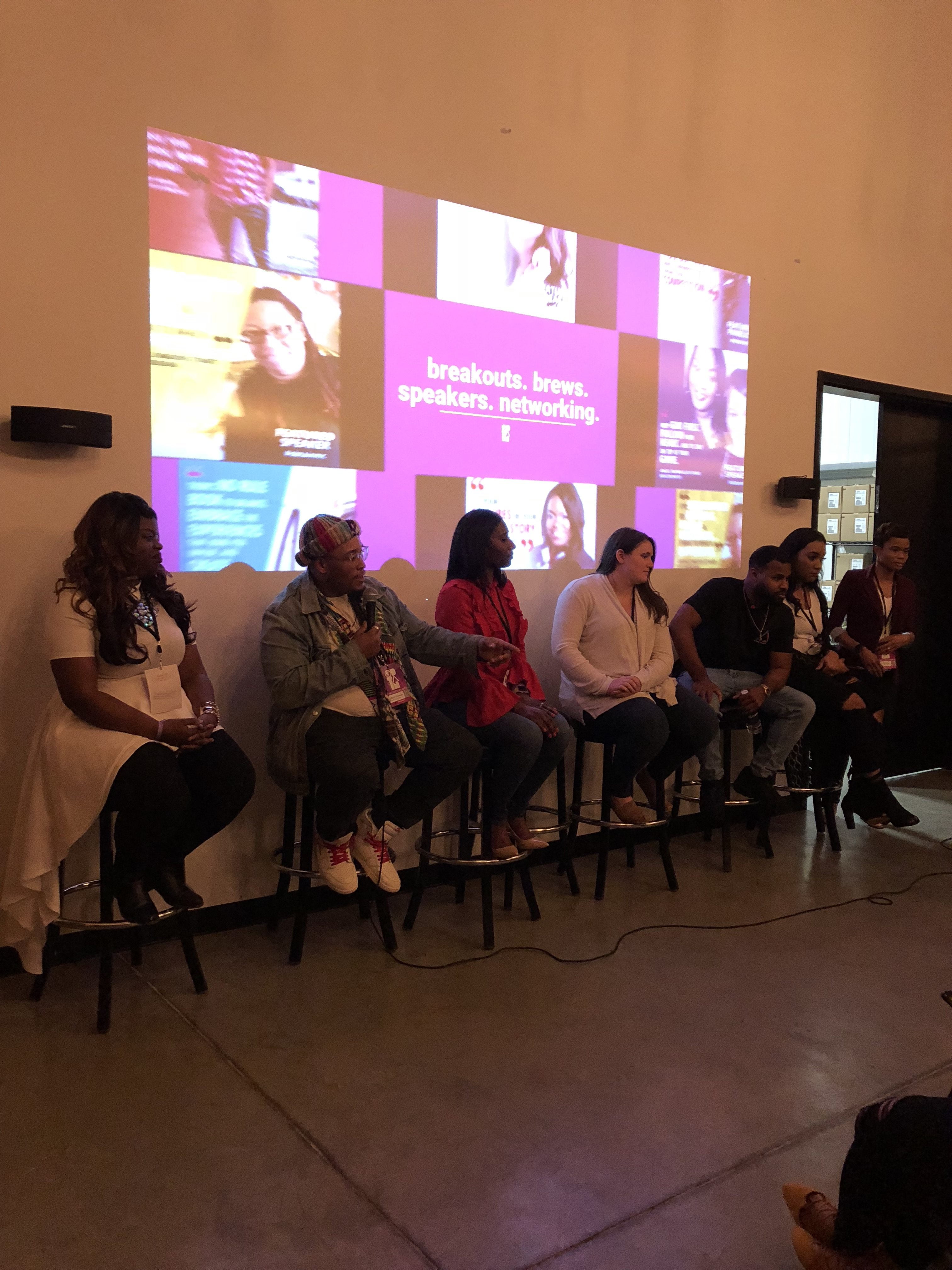 Recap: Obtain Mini Conference
Many moons ago I had this idea that we should start an event for entrepreneurs. Finally in 2018 it HAPPENED!
The concept of the event is to provide networking opportunities and resourceful information that any entrepreneur could use at value to start or grow their own business.
So I began asking my friends that were each really good at a specific thing within there own businesses, if they'd talk about these skillsets in a group of 5-10 growing entrepreneurs. One by one they said, yes! With each yes I asked "What advice do you hope entrepreneurs obtain by coming to this event?"
Here's your recap!
---
Event Logo & Branding
I knew initially that I wanted the word to be an action verb (as all conferences are typically) and I wanted it to still look similar to the branding of my company that was sponsoring the event. I started with "O" words that circle gaining new knowledge and then it hit me! Obtain, a lot like Octane. I ran the idea past my PR specialist, Samantha Johnson of SamanhattanPR. She liked the idea but couldn't see the word used as a logo. I love bold typography and decided to go vertical with the word instead of the typical horizontal. The flame inside the block lettering of the O seemed to streamline the connection of Octane and Obtain so that it stands on its own.
It worked out so well on all the other branding across social media and the conference badges. I loved creating the DIY photo backdrop and with each answered "Entrepreneur Wisdom" response I was able to brand the speakers quotes not only across social media, but into a unique poster piece as well.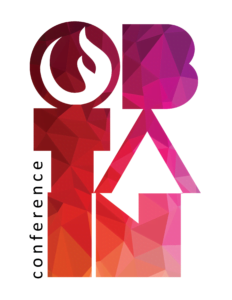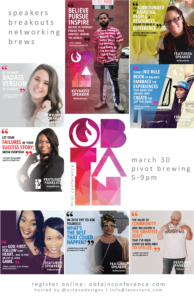 .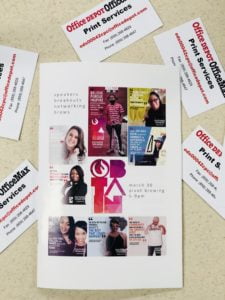 .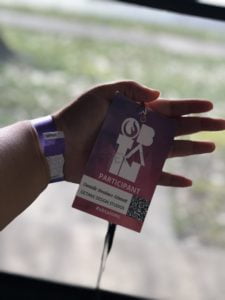 Venue
I had thought about amazing places to host it but when it all came to it, I knew that my fave place Pivot Brewing was truly the sweet spot to start small. Pivot was PERFECT due to the multi-functioning of the facility but also because I could offer them a unique experience of trying craft ciders. I'm a HUGE cider fan and Pivot is the only cider brewery in Kentucky!
There modern mesh of industrial chic decor makes me feel right at home and I knew once the evening crept in that the Edison bulbs in the community room would just "sing" in the space.
I love working with Bevin and ALL the staff at Pivot! Truly humbling people to ensure your event goes without a single hitch! What was super awesome was the bottled baby's breath centerpieces we got to incorporate on our welcome / registration table and on the food table & barrels for decor.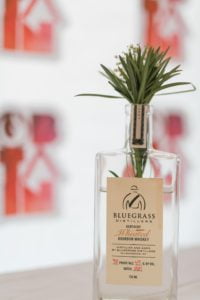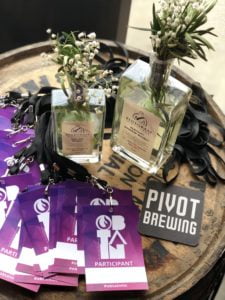 Food & Decor
In the beginning I thought to go the catered route but I realized closer to the event it was way cheaper to use simple appetizers for guests that came early or on time.
After consulting with Shalon Thomas of Passionate Event Designs, I came up some simple solutions that I felt worked best and paired well with the free ciders each guest received with entry:
Shrimp Cocktails
Mini Assorted Cheesecakes
Italian Meats & Cheese Tray and
Chocolate Dipped Pretzels (made by Passionate Event Designs)
Shalon glammed out the appetizer table and I loved all the positive vibe details in the floral arrangements, she did a fantastic job making the space glamorous and inviting!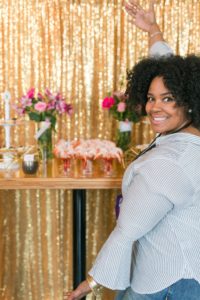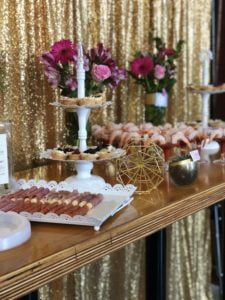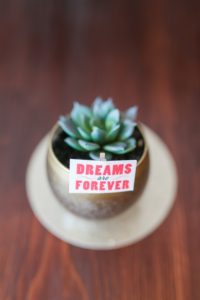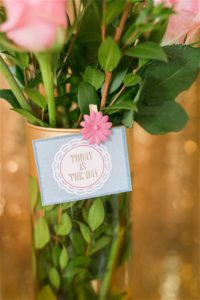 Speakers
The event speakers were not only dear friends but honestly they all responded after how humbling this experience was to give back in a way that helped others be successful. In the famous words of our Keynote Speaker, Chris Hudson of Life's Journey Clothing, everybody "planted seeds" that night.
I'm so grateful to each of them for their time and talent:
Instagram Marketing for Growth: led by Michelle Franzetti of Franzetti Photography with Samantha Johnson of Samanhattanpr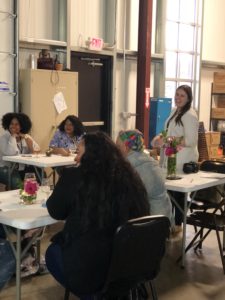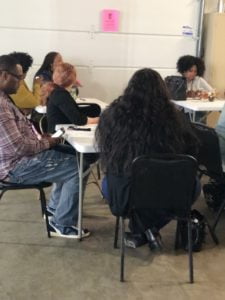 Balancing it All: Nakia Coffman of Warner Bros. Entertainment & The Mixx Magazine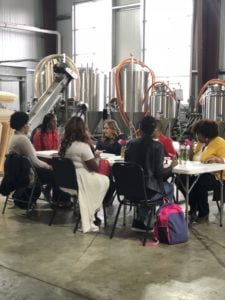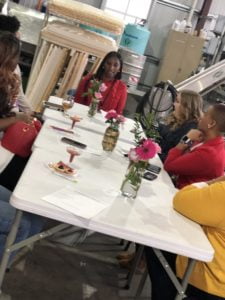 Entrepreneur Stories: Joi Starks & Angel Brown of Dee'z Bowties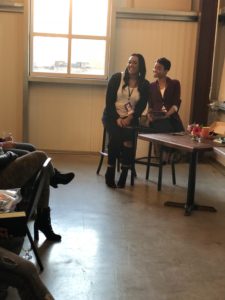 Keynote Speaker: Chris Hudson of Life's Journey Clothing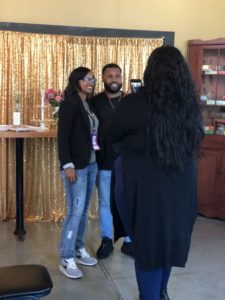 Entrepreneur Panelists: Tiffany Williams of Quality Tax Services, & Albert Shumake, aka DJ Always of Domestic Thuggin LLC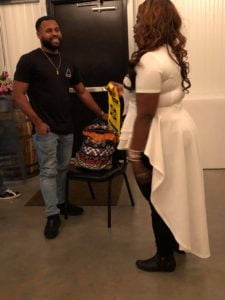 .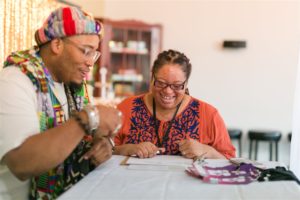 This event taught me a lot but it was so rewarding seeing those that came leave such positive remarks across social media. I definitely want to host another one next year with some funding for business pitches!
---
Event Photography: https://franzettiphotography.client-gallery.com/gallery/obtain-2018 
VENDORS
T-shirts: Steven Coffman, SCprinting
Event Design: Shalon Thomas, Passionate Event Designs
Venue: Pivot Brewing
Event Photography: Franzetti Photography
Event Branding, Graphics & Social Media: Octane Design Studios & SamanhattanPR
Event Printing: Office Depot (Woodhill Drive Location)