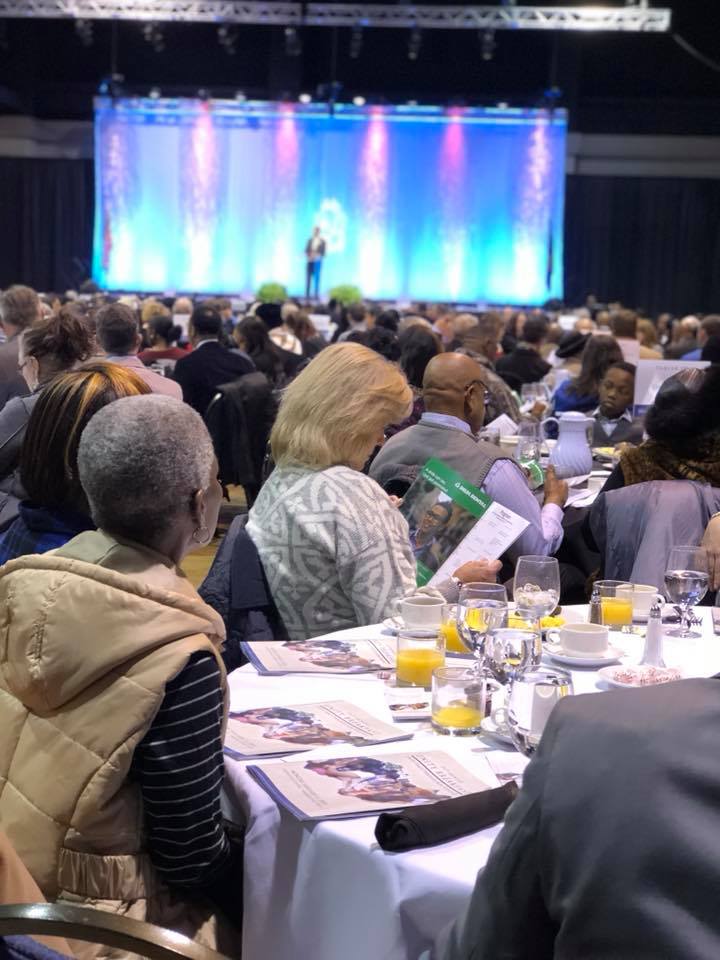 Octane had the pleasure of providing design and coordination of the 24th annual Unity Breakfast in Lexington Kentucky. This event is hosted and produced by client, Alpha Phi Alpha Fraternity Inc. We enjoyed every minute of the event from the elegant staging, to the polished programming, to the distinguished speakers at the end. In our second year coordinating with the Alphas all the hard work paid off in a big way!
The Details
While the event in its entirety encompasses Unity each year the client chooses a fitting theme. This years theme was Unity: Peace Through Non-Violence. In conducting a improvised 'kneel in support' photoshoot with various diverse citizens from Lexington, we were able to capture our finalized concept art.


The Printed Items
Each year the organization gives a commemorative bookmark with each printed program. This years quote was selected by Octane of Dr. Martin Luther King Jr's 1963 letter from Birmingham, Alabama.
Talk about teamwork! The night before the event at rehearsal, members of the Alpha Phi Alpha and supporting staff placed each program, bookmark and table placards across the 175 tables.


Social Media
This year we added some additional social media imagery prior to the event to highlight each speaker and create more awareness of the various topics of each speaker: Education, Spirituality, Civil Rights, & Humanitarianism.
On the day of event, a team of 4 covered live footage of speeches, performances and event atmosphere in real time, giving each online viewer the opportunity to interact in the live event as it was happening.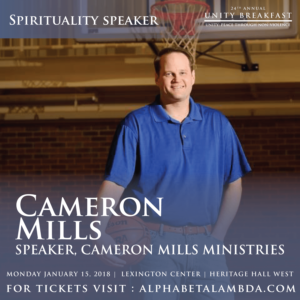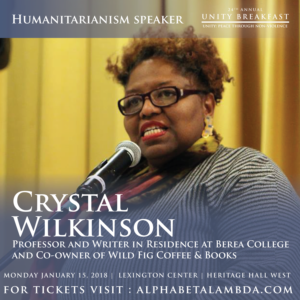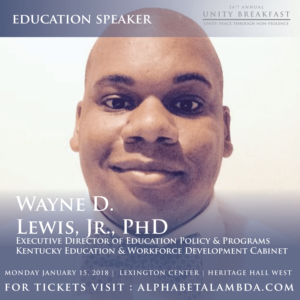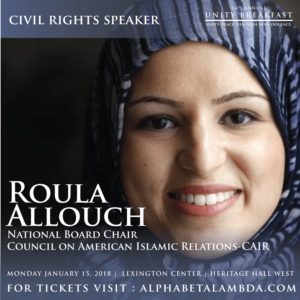 AV & Videography
This year the stage colors and uplighting created a glowing juxtaposition effect that looked extremely high end. A team of 4 in coordination with the staff of the Lexington Convention Center made this event look flawless from transitions on the screen projectors to DVD duplication of the event.


#MLKDay #UnityBreakfast #ShareTheLex
---
Vendors:
Venue: Lexington Convention Center
Programs, Tickets & Bookmarks: Octane Design Studios
Catering: Hyatt Regency 
Social Media & PR: SamanhattanPR 
Audio Visuals / Videography: Unsunghero Media + Audio Visual Techniques
Event Photography: Octane Design Studios