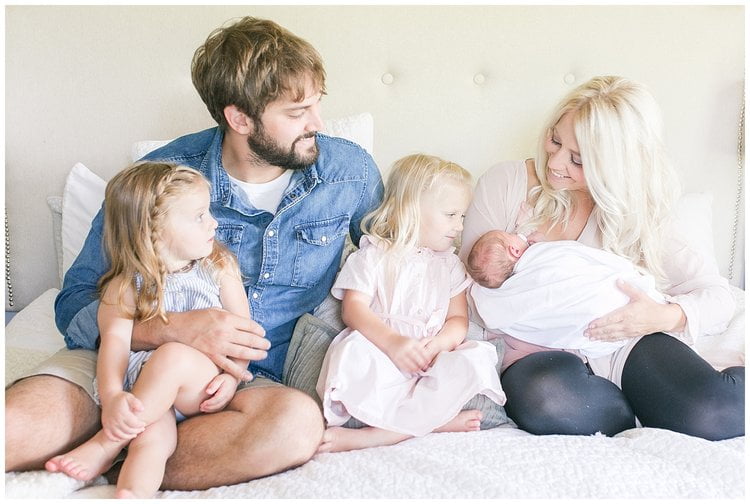 Franzetti Photography: Three Under Five
Warning: looking at photos of this beautiful family may result in baby fever.
I am falling in love with newborn sessions. The first time I was asked to do a newborn session, I excitedly said yes, but in my head I was completely freaking out. I have not had a baby so obviously I believe babies are the most breakable little peanuts on the planet. Oh… I refer to babies as peanuts a lot 🙂 Flash forward multiple newborn sessions and I am completely loving the special moments that happen during these sessions. I am invited in to this totally precious time in a family's life and it is the best.
This family in these photos is obviously beyond beautiful. Mamma Erin is undoubtedly a wonder woman. These three sweet girls are all under the age of five and her house is dreamy. On top of all that, she spends every day motivating women to love themselves and live healthy lifestyles. She is a coach through Beachbody and is one of the best I have seen. She does so much for women regardless of if they want to purchase any product. She gives away rockin' recipes and is always there to give you a pep talk. I loved getting to spend time with them and Erin even made me a delicious healthy shake for the road!
Every photographer is different. During a session, I like to focus on the family connection. Instead of props, I like to fill photos with smiles and tiny toes. It is so sweet to see parents and siblings interact with a new babe! I love doing sessions in the family's home because we can try to capture them as they really are during this chapter of their life. Extra bonus: new mama does not have to worry about packing anything up!