MTG welcomes special guest Blaise Hunter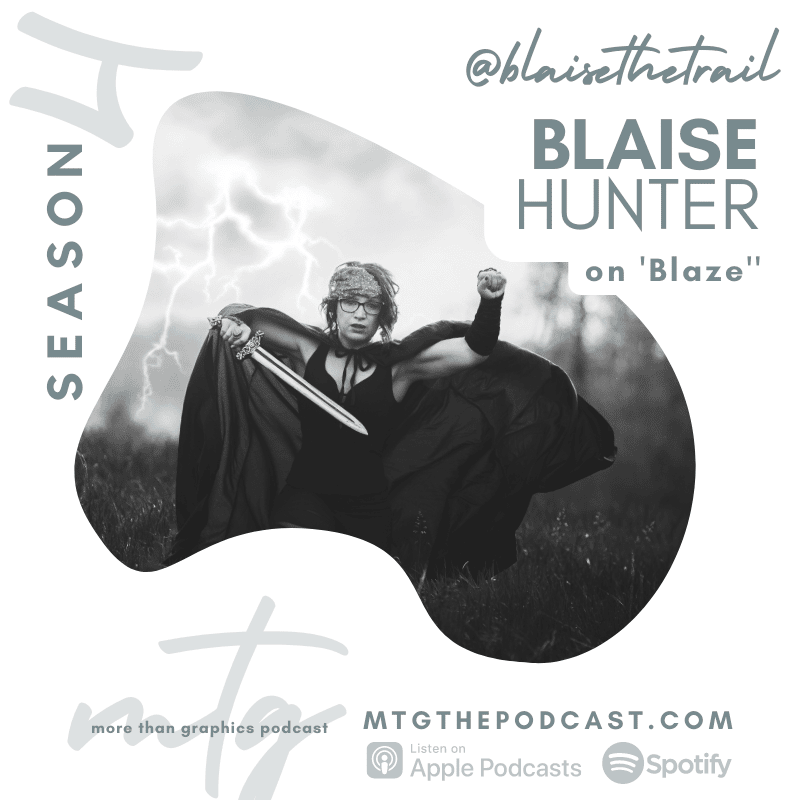 July's theme of discussion is BLAZE and we warn you that…. its fully LIT. From womanhood to motherhood and all in between as creative women, this episodes should deeply speak to you.
Blaise Hunter is breaking barriers with her consulting agency Blaise the Trail inc. Known as the Modern-Day Superhero—Heroine, she contends for women to own their super identity. Blaise is an author, multi-award-winning humanitarian, international speaker, fertility expert, certified human rights advocate, Mother of Purpose, and Breaker of Chains. She is the fertility expert that doesn't help people get pregnant; rather, Blaise inspires others to be fertile in their lives and birth their purpose, dreams, voices, books, and brands. Her mission is to empower women to draw their swords and breathe fire on this world.
https://anchor.fm/mtg-more-than-graphics/embed/episodes/Blaze-e1kgfcu
FOLLOW BLAISE:
WEBSITE: https://www.ziplaunchme.com/
INSTAGRAM: https://www.instagram.com/blaisethetrail/
FACEBOOK: https://www.facebook.com/blaisethetrail/
FOLLOW MTG:
www.mtgthepodcast.com
www.facebook.com/mtgthepodcast
www.twitter.com/mtgthepocast1
www.instagram.com/octanedesigns
www.instagram.com/bougienursebabe
OCTANE is an 12 year old, Black and Woman-Owned digital marketing & branding firm based in the heart of Kentucky.
We've helped brand and launch over 100 local businesses across America; ⅔ in Kentucky.
Over 60% of our clients are women or BIPOC owned businesses.