May is all about FLOURISH and we've got a personal story that will definitely keep you inspired to do just that!
Tavia Smith is a content creator, business writer, and journalist and owns WordSmith Writing Services. Tavia graduated from Western Kentucky University with a BA in Journalism and has worked for The Leaf-Chronicle newspaper as a crime and courts reporter, Vanderbilt University Medical Center as a communications officer, and as an editor and business writer for the online publication ClarksvilleNow.com.
Tavia has collaborated with Octane Designs' creative team for a year and specializes in content and social media management.
Tavia resides in Tennessee and has been married for about 12 years to her husband and best friend, Eddie. They have one daughter, Elliana, who is a charismatic, creative 4-year-old. They foster special needs children and have a feisty Maltese-Shi Tzu named Osito who's been a part of the crew for 7 years.
When she's not doing all the things, she enjoys crafting cocktails, party planning, traveling, and binging real crime shows and documentaries.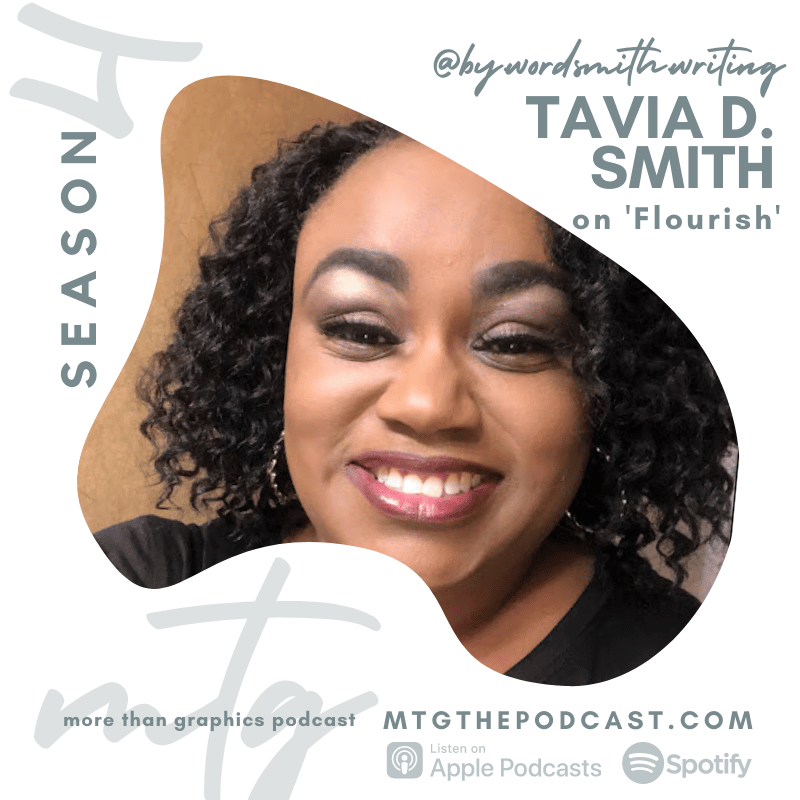 FOLLOW TAVIA ONLINE:
Instagram: @by.wordsmith.writing
Facebook: https://www.facebook.com/WordSmith.Writing.Services.TS
Website: www.wordsmithwritingts.com
FOLLOW MTG:
www.mtgthepodcast.com
www.facebook.com/mtgthepodcast
www.twitter.com/mtgthepocast1
www.instagram.com/octanedesigns
www.instagram.com/bougienursebabe