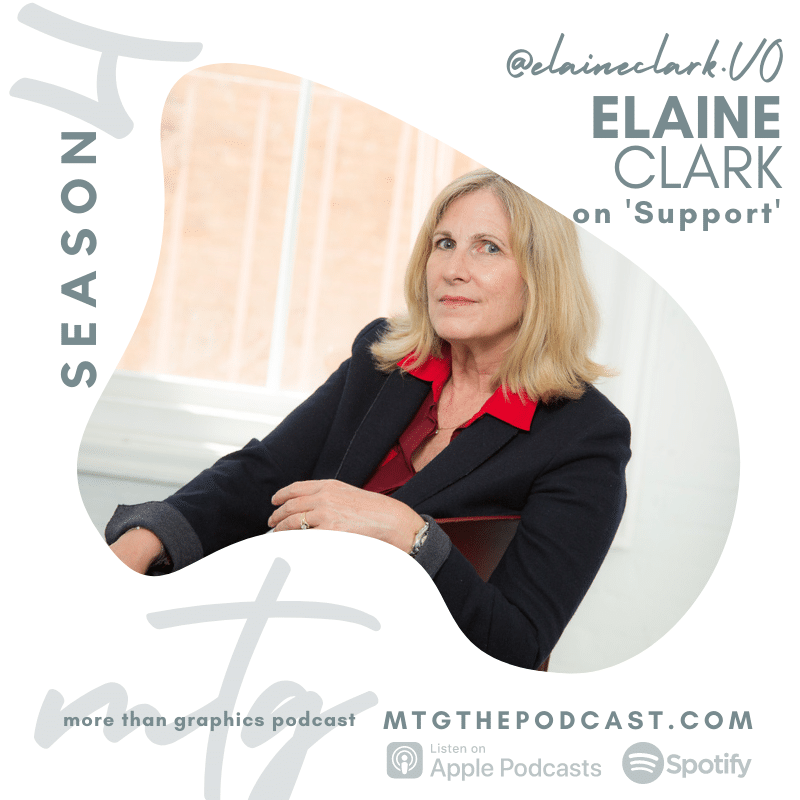 MTG welcomes special guest Elaine Clark
Support comes in different shapes, sizes and education. Tune in as 38 year educator and published author Elaine Clark discusses best practices for voice to enhance the body and the mind.
Elaine Clark is a communication guru. She's the author of two books: There's Money Where Your Mouth Is & Voice-Overs for Podcasting; the creator of two voice and diction apps: Activate Your Voice & Adding Melody to Your Voice; and host of the speech communication podcast, Real Talking Tips. Elaine is a business pioneer, having founded and owned a voice-over training school for 32 years . Today, Elaine works under her new brand, ElaineClarkVO.com where she continues to improve the performances of voice actors, having launched thousands of careers, and coaches business execs, podcasters, sports announcers, and newscasters to effectively use their voice and body.
https://anchor.fm/mtg-more-than-graphics/embed/episodes/Support-e1gg3mc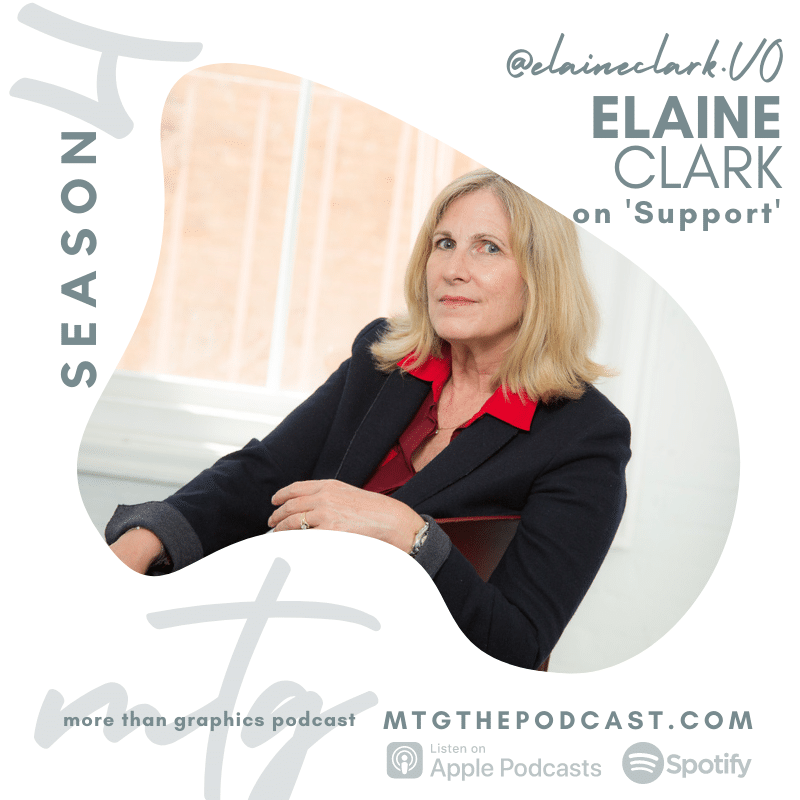 FOLLOW ELAINE ONLINE:
SOVAS Award Winning Website: elaineclarkvo.com
VO & Podcasting Books and Apps: elaineclarkvo.com/shop
Real Talking Tips Podcast: elaineclarkvo.com/podcast
Coaching Services: elaineclarkvo.com/voice-over-coach
LinkedIn.com/in/elaine-clark-9172671
Facebook.com/ElaineClarkApps
Twitter.com/ElaineClarkVO
Instagram.com/elaineclark.vo
YouTube.com/channel/UCc1vWxvG6rXY-Eu9C92B5YA
FOLLOW MTG:
www.mtgthepodcast.com
www.facebook.com/mtgthepodcast
www.twitter.com/mtgthepocast1
www.instagram.com/octanedesigns
www.instagram.com/bougienursebabe