Danielle and Cicely join forces with the Bluegrass Collaborative Market Holiday market for a bonus LIVE episode just in time for the holiday season. This two day holiday market had all the goodies! Looking for local options for your ho
December is themed ADVENTURE and its a perfect subject for the end of a full year. Whether you a woman in tech or a femme creative in the office or embarking a new entrepreneur journey we want to keep providing inspiration and support for your next thing in 2022! To wrap up our third season we have amazing Brand Strategist Cassandre Le of The Quirky Pineapple with both an inspirational story and great branding tips to match!
Cassandra (she/they) is a first-generation daughter of Vietnamese refugees, a Vietnamese-American, non-gender conforming, immigrant living in Spain. They're also a brand and visibility strategist and copywriter and run their business, The Quirky Pineapple Studio, a brand strategy & copywriting studio abroad in Spain. The Quirky Pineapple Studio works with mission-driven, service-based businesses around the world in English and Spanish – helping them share their story, connect with their community, and drive sales with content marketing that is enjoyable and with less manipulation. When they're not running their business or working on copywriting and content, you can find Cassandra exploring neighborhood cafés, watching movie trailers to movies they'll never watch, and living their best life in the cobblestoned streets of Europe!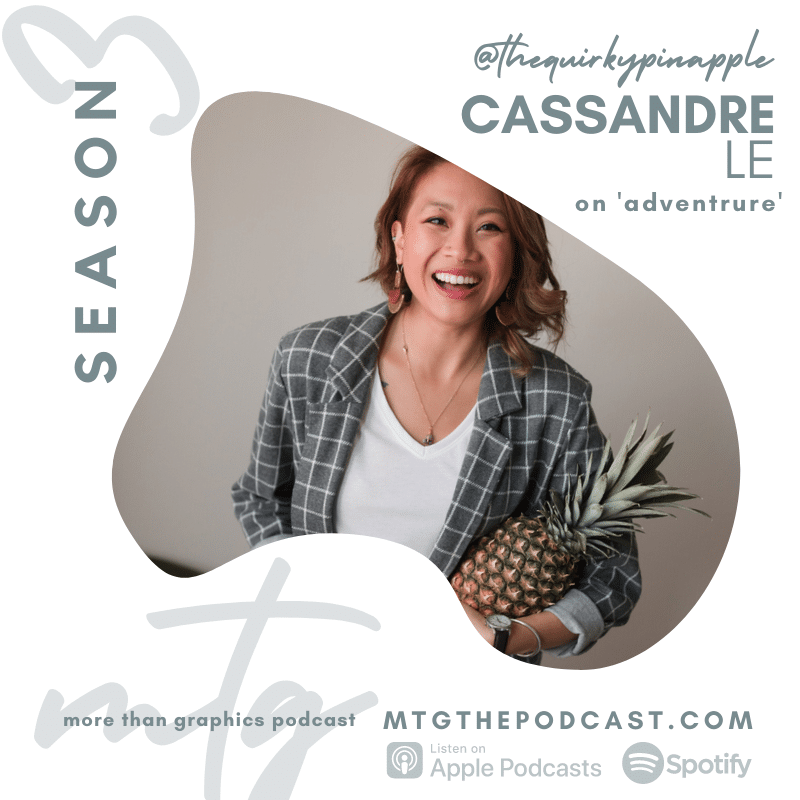 FOLLOW CASSANDRE:
Website: https://www.thequirkypineapple.com
Instagram: https://www.instagram.com/thequirkypineapplestudio
Facebook: https://www.facebook.com/thequirkypineapple
LinkedIn: https://linkedin.com/company/the-quirky-pineapple-studio
FREE Resource, "How to Create an Online Business EBook"
FOLLOW MTG:
www.mtgthepodcast.com
www.facebook.com/mtgthepodcast
www.twitter.com/mtgthepocast1
www.instagram.com/octanedesigns
www.instagram.com/bougienursebabe