Beat the stress of the in-store hustle, school shop online, buy bulk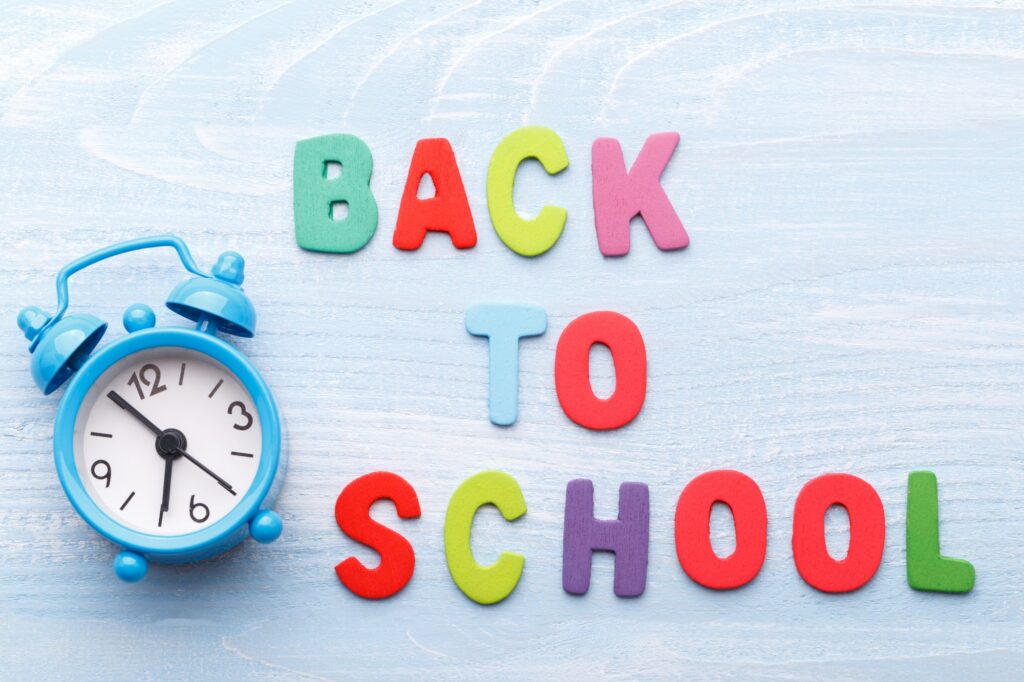 Let's be honest.
School shopping has not been fun since we were on the receiving end. The 90s were great.
Do you remember the smell of fresh paper, newly sharpened pencils, fruit-scented erasers, and new clothes on the first day of school?
Remember the utter glee of racing through the school supplies aisle to pick out a colorful Lisa Frank TrapperKeeper? It was a baller move to procure the 64 Crayola pack with the crayon sharpener in the back. And, if you got a Wiz Too Backpack you were officially a cool kid!
Oh, the nostalgia.
Fast forward to 2021, school shopping for our kids can be downright stressful. Sure, we want them to have the same fun as we did, but let's be honest, it's not the same.
I mean they don't even sell Trapper Keepers or Wiz Too Backpacks!
Images courtesy of eBay and Poshmark. These items are selling for $60-$350 per item. Anyone got one laying around I can have and flip?
I just picture parents frantically grabbing glue bottles, crayons, and scissors out of vertical cubbies in the middle of an aisle.
Let's not even start talking about how we have to buy multiples for the whole classroom.
Oy. Vey.
As many of our children transition from virtual school to post-pandemic in-person learning, we have enough stress on our plates so let's work smarter not harder.
Let's take this show online and have everything shipped to our front door.
Click on the (affiliate Amazon Prime) links, add to cart, and swipe right. BOOM! You have shopped for your kid's school supplies.
This general list for elementary, middle, and high school features many items in bulk for 2-3 kiddos and will have you set for at least the first two semesters.
Let's do this!
Amazon Essential School Supplies List in Bulk
($12.49) #2 Pencil: 150 Count

($6.45): 2 pack Zippered pencil bag:

($5.99) Erasers 120 pencil top eraser

$7 Sharpeners:

$8.76 4-pack of 1-inch 3-ring binders.

3-hole punch:
$8:Bostich 12 paper

$6.99: Bostich 4 Binder 3-hole puncher

$15.99: 50 multi-color folders

$6.99: 2-pack of 10 count Washable markers

$6 Dry erase markers: Amazon 12-pack dry eraser markers

$11.00 | Crayons: 4-packs of Crayola 24-pack crayons

Highlighters: $18.99; 36 count highlighters

Subject dividers: $3.99; 6 sets of dividers/ 5 tabs

Scissors (blunt tip): $11.99

$10 Protractors Sets

$4.48 Ruler-12"- BAZIC 12″ (30cm) Wooden Ruler, Singel Metal Edge, Inches Centimeter Metric Measuring Drafting Tools, Accuracy Rulers for Kids Students Professional (3/Pack)

$11.49 Colored pencil: 68-4012 Colored Pencils, 12-Count, Pack of 4, Assorted Colors Crayola color pencils https://amzn.to/3iyJKEn

12.99 Erasable Blue and black pens: 18 pens, 9 blue, 9 black

$7 Glue sticks: Elmer's Disappearing Purple School Glue, Washable, 30 Pack, 0.24-ounce sticks https://amzn.to/36SV5tO

$30 Spiral notebooks:Mead Spiral Notebook, 24 Pack of 1-Subject Wide Ruled Spiral Bound Notebooks, Pastel Color Cute school Notebooks, 70 Pages: https://amzn.to/3Bx6QEm

$39.70 Wide ruled loose leaf paper: Five Star Filler Paper, College Ruled, Reinforced, Loose Leaf Paper, 11 x 8.5, 100 Sheets/Pack, 8 Pack (17010;, https://amzn.to/3kNlpNV

$6.32 Index cards: Amazon Basics Blank Index Cards, 3″ x 5″, White, 1000-Pack
https://amzn.to/3rpGxLB

Backpack:
$ 24.95 Mickey Mouse: Mickey Mouse Backpack School Supplies Bundle ~ Mickey Lunch Box And Backpack Set With Mickey Mouse Stickers And Tattoos (Mickey School Supplies)

$27.99 Jansport: JanSport SuperBreak One Backpack – Lightweight School Bookbag, Black: https://amzn.to/3x1oWdP

$33.13 JanSport SuperBreak One Backpack – Lightweight School Bookbag, Palm Paradise

$32.95 Personalized Licensed Backpack with Lunch Kit – 16 Inch (Minnie Mouse 5 Piece Set)

$13.99 | Tissues: Kleenex Ultra Soft Facial Tissues, 8 Flat Boxes, 120 Tissues per Box (960 Total Tissues) https://amzn.to/36UDlhm

$21.23 Hand sanitizer: Germ-X Hand Sanitizer, Original, 32 Fl Oz (Pack of 4), 128 Fl Oz https://amzn.to/36RbVZI

Total: $313.01
Peace of Mind: Priceless
Tip: Some items such as crayons and markers, may be cheaper at local stores.
OCTANE is an 12 year old, Black and Woman-Owned digital marketing & branding firm based in the heart of Kentucky.
We've helped brand and launch over 100 local businesses across America; ⅔ in Kentucky.
Over 60% of our clients are women or BIPOC owned businesses.