After our inspiring SELF CARE & SELF LOVE episode with last week's guest De'nicea Hilton Harper, we knew we had to keep the conversation going so we decided to double the love!
Introducing our bonus guest for this month, Mike Veny!
Mike Veny managed to overcome a lifetime of mental health challenges to become a professional drummer and a Certified Corporate Wellness Specialist. He's the author of the best selling book, Transforming Stigma: How to Become a Mental Wellness Superhero and his advocacy work has been featured on ABC, NBC, and CBS news. As a 2017 PM360 ELITE Award Winner, Mike was recognized as one of the 100 most influential people in the healthcare industry.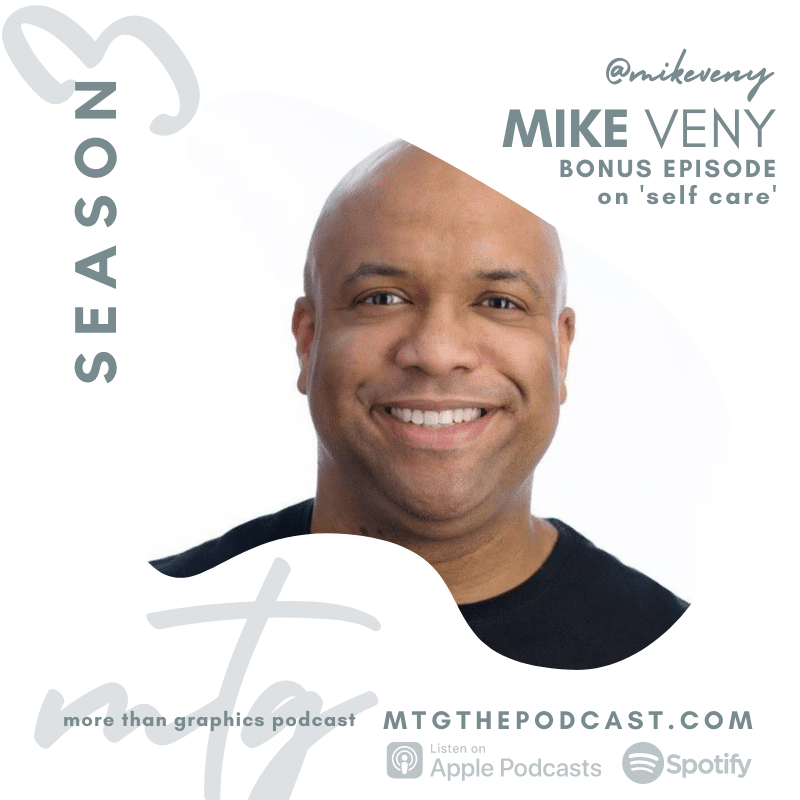 Mike is also a writer for Corporate Wellness Magazine, Health Central, and delivered a TED-X Talk, titled 'Mental Illness is an Asset'. He's worked with a variety of companies including Microsoft, CVS Health, T-Mobile, Heineken, Salesforce, United Auto Workers – General Motors, and The Wounded Warrior Project.
In his spare time, he enjoys weight training, meditating for 20 minutes, twice a day, and eating a good bone-in ribeye steak cooked medium-rare. Mike lives in New York City and is addicted to buying luggage, along with watching YouTube videos on how to pack a suitcase. His packing checklist for business trips is one of his most prized possessions.
Welcome to the show Mike!
Join our Mike Veny FB watch party here: https://www.facebook.com/events/310404983872567
Show Notes:
"Therapy is an opportunity for growth." – Mike Veny
"If you're not practicing self care, you're selfish." – Mike Veny
"Fear when dealt with becomes vision and courage." – Mike Veny