MTG spreads the love this February with 'Self love & Self care' guest De'Nicea Hilton Harper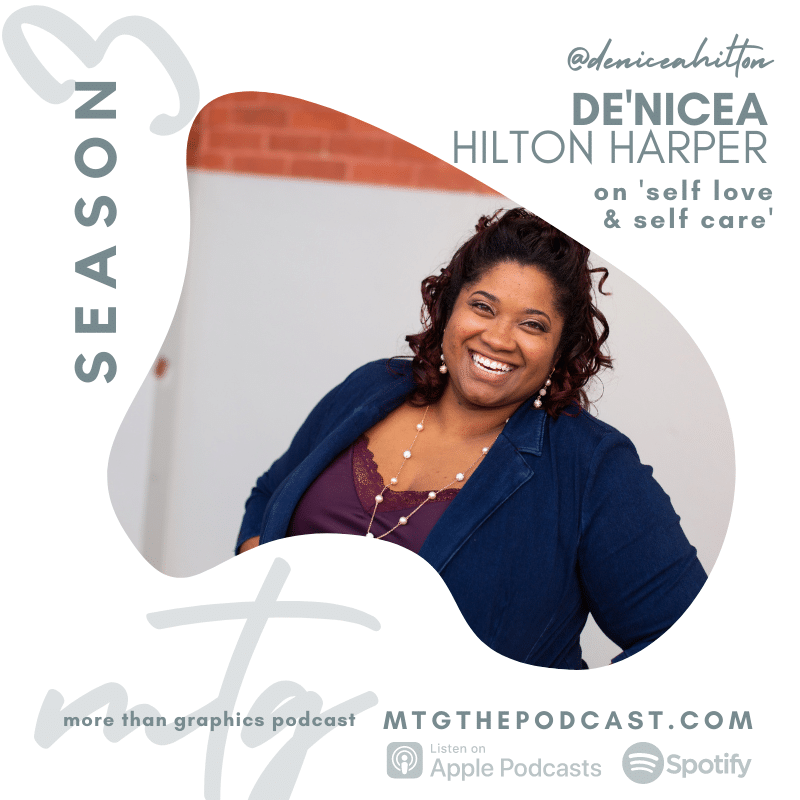 We're all about the love this February!
Get ready for a full month of SELF LOVE & SELF CARE as we chat with amazing entrepreneurs and thought leaders to remind you of the work on self we all must undertake to be great as female creatives and women in tech.
Our first guest of February is De'Nicea Hilton Harper!
Who says you're Perfect? De'Nicea does! Appreciating the root meaning of "whole and complete," De'Nicea creates Playful Healing Spaces for Women to embrace, embody and express their perfect, authentic self. Expanding beyond her expertise in holistic and integrative approaches as a Holistic Well-Being Consultant and Doctor of Eastern Medicine, De'Nicea guides women to use play to realize their full potential through serious healing that isn't too serious.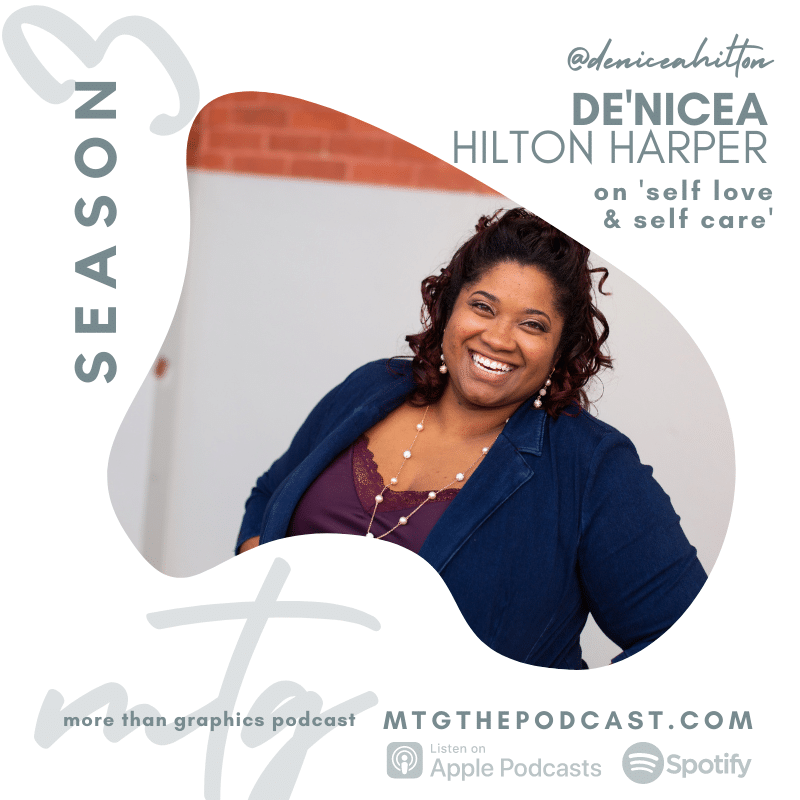 De'Nicea founded the Perfect PlayGround healing space that offers her signature I Am Perfect! Academy Membership, Perfect Aligning PlayGroup Mentorship and the infamous UnSlumber Party! Retreats. While playing in the Perfect PlayGround, women discover the holistic, purposeful meaning of their physical symptoms/conditions and explore the available support. Being in her purpose and experiencing her potential when aligning her Spirit, Mind and Body, the Perfect PlayGround participant reaches a point where she confidently stands and claims, "I Am Perfect!"…and means it!
Welcome to the show De'Nicea!
Show Notes:
"Trust the objective more than the subjective." – De'Nicea Hilton Harper
"Play is the Potential To Learn about Yourself." – De'Nicea Hilton Harper
"Have checkpoints for yourself and your journey." – De'Nicea Hilton Harper
OCTANE is an 12 year old, Black and Woman-Owned digital marketing & branding firm based in the heart of Kentucky.
We've helped brand and launch over 100 local businesses across America; ⅔ in Kentucky.
Over 60% of our clients are women or BIPOC owned businesses.