MTG goes deep with SOUL episode featuring Sara Drury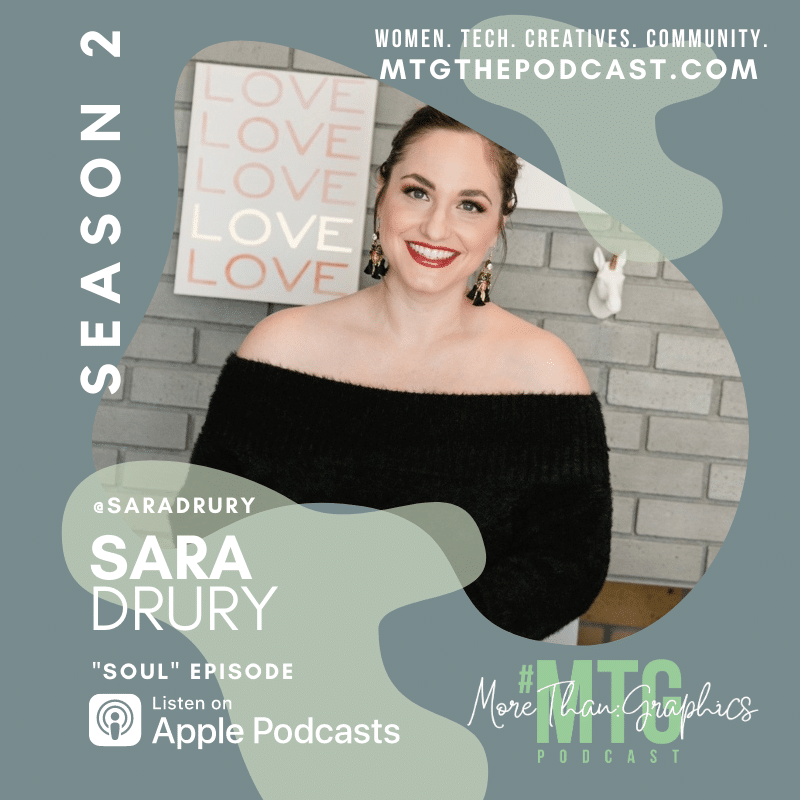 In November we have a A LOT to be thankful for!
Our November themed SOUL episode features business manifestation coach and certified NGH hypnotherapist Sara Drury who's challenging us to take deep personal inventory in how we cherish our souls — now available on your listening app of choice.  
Sara is a business manifestation coach, trained in NLP, and certified as a NGH hypnotherapist. 
She helps business owners learn how to use MAGIK and energy alignment for faster manifestation in business so that they can make more MONEY with less effort.
She is a mom to the coolest 8 year old little boy and 3 fur babies and she's married to her soul mate. When she's not working with clients you'll likely find her barefoot in her garden. 
Welcome Sara!
---
Show Notes We Loved:
"Your soul is the truest part of yourself. It never ceases." – Sara
"I believe our soul cannot be damaged but we can be disconnected from it." – Sara
"We're not broken." – Sara
"If its possible for one is possible for another." – Sara
"Lean into what makes you weird." -Sara
"Every successful person has had failure, the difference is the person that doesn't have success threw in the towel early." – Sara
"Failure only means what we make it mean." – Sara
"Be right with ourselves first" – Sara, advice on steps
"Our point of power is always in the moment." – Sara
"How do I want to feel today?" – Sara
OCTANE is an 12 year old, Black and Woman-Owned digital marketing & branding firm based in the heart of Kentucky.
We've helped brand and launch over 100 local businesses across America; ⅔ in Kentucky.
Over 60% of our clients are women or BIPOC owned businesses.