We had to get crafty with our annual family friendly class of wand-making typically hosted by our friends at Half Priced Books. This year we're bringing the class to you with a custom wand-making kit including a LIVE wand craft class made just for you!
Get the whole experience for only $25. There's only 30 spots for the class, secure your kit early! Pre-orders end October 22.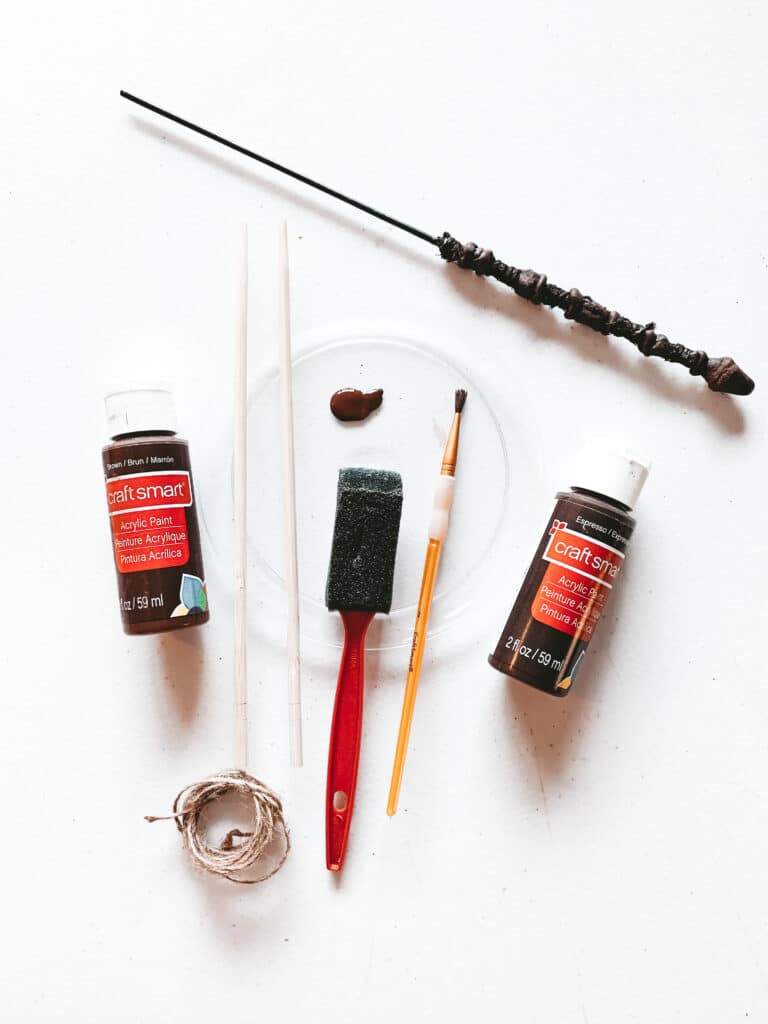 Inside each kit:
5 Chopsticks
1 Mini Hot Glue Gun with 10 Glue Sticks
Paint Palette with choice of 2qty, 2 oz Acrylic Paints
2 Paint Brushes
2 Foam Brushes
Twine
Step by Step Instructions
Live Video Tutorial Link
Complimentary Finished Wand as Example
We're crafting for a cause! For 2020; 20% of ALL SALES will be donated to a local domestic violence support organization for Domestic Violence Awareness Month.

FREE Shipping! Purchase Yours Today!
This post contains affiliate links.  We stand by these products we share because we either used them for a period of time before we partnered with them to advertise or we just truly believe in the product because of what's done for us, our influencer community and for the good of the world.