Octane launches holiday season lineup
Fa La La La La! The holiday season is here and Octane is ready to celebrate with you.
Each year we bring new things and new ways for people to celebrate life moments during the holiday season. From podcasting events to live youtube shows and more, we're all about living out the remainder of 2019 in the most festive way!
---
OctaneOnEtsy Returns Nov. 1
#OctaneOnEtsy returns November 1! We've revamped the way we setup our holiday store this year with updated sections of Holiday, Prints and Menus.
New this year is our direct editing feature with Corjl allowing DIY editing of files online to instantly download for DIY printing at home or local print shop.
As our service areas expand we have also expanded our cultural celebrations between November and December to include Thanksgiving and Kwanzaa with digital holiday cards you can directly edit and print.
New Products
Shop the store! Personal Items Include:
Family Holiday Cards
Custom Menus
Holiday Printables
Business Items Include:
Business Holiday Cards
Party Menus
Gift Certificates
---
Octane On YouTube
In addition to the holiday products we offer, it's no match to our desire to foster holiday festivities with our virtual community.
Looking for holiday inspo? Look out for Octane weekly holiday crafting videos starting Black Friday weekend through New Years Eve.
Subscribe to our YouTube Channel today!
---
Octane on the Air
Octane's own podcast The MoreThanGraphics podcast is hosting its first holiday / end of the year event: A Ugly Sweater Workshop. If you're a local listener or supporter of our podcast, we'd love to meet you and invite you to craft an ugly sweater with us!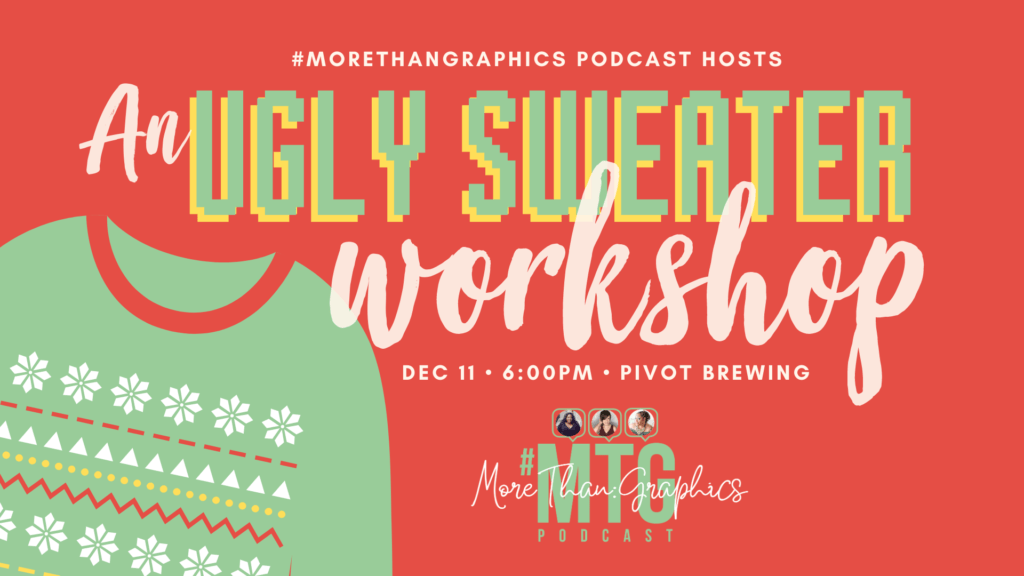 ---
The best way to stay ahead of all our latest holiday events is to stay subscribed to our website for weekly updates!