Recap: Winnie the Pooh Bridal Shower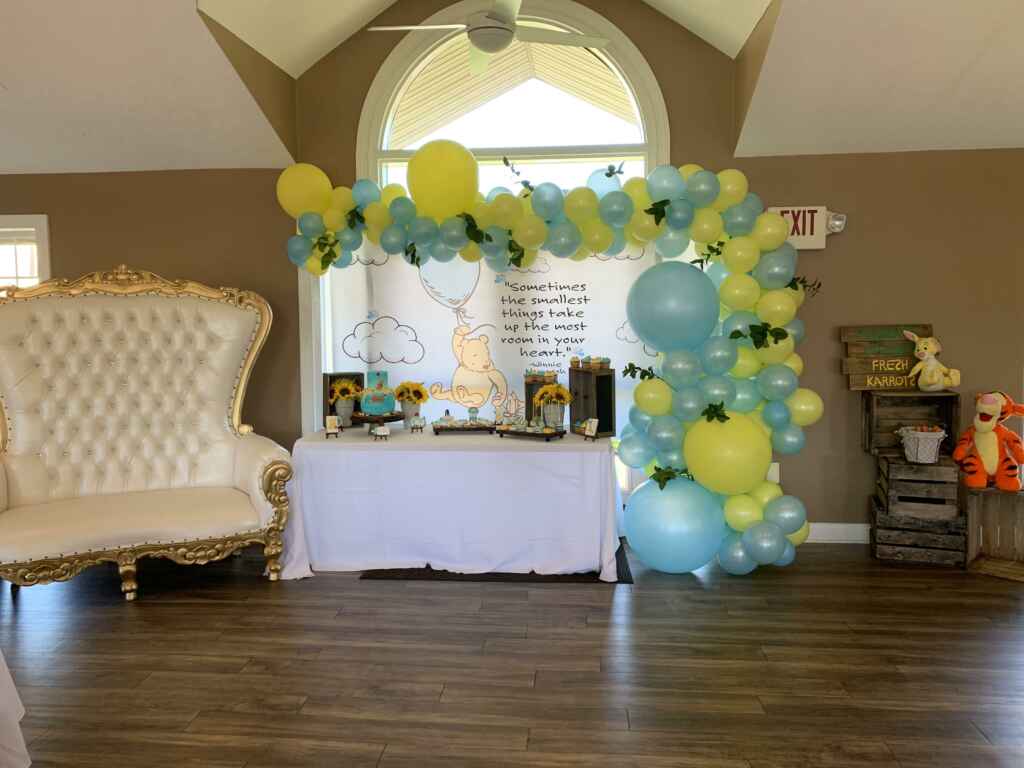 A new adventure begins for the arrival of baby Kadence and Octane had the pleasure of adding lots of sweet little details for the sweet celebration. Let's review!
The Details
We loved every piece of detail that came from this. The event branding technically all started from the custom napkins that we designed that helped brand out everything else.
Did you know? All the food items were made by different vendors? When planning it makes sense to use just one vendor but event planner Nakia Coffman had a vision and used her resources to pull it all together in one cohesive look. Amazing!
Paperie & Signage
From the napkin design, the welcome sign & printable quotes were easily made and hand picked per the event planner.
Rabbits Karrots sign was a classic element that flowed perfectly with the party layout while the welcome sign helped guide guests to the level of detail.
One of our favorite design pieces was the custom guest book poster of vintage Pooh and Piglet holding onto balloons. The balloons were digitally created one by one then coordinated with custom event colors. Details are everything!
Favors
Nakia had a vision of hunny pot favors and it was the perfect little gift! Made from mini terra-cotta pots and colored vinyl, each pieces was assembled in phases.
The Vendors
Cheers to all the vendors that made this baby shower such a sweet success!
Event Planner: @kiamixx
Paperie, Signage, Favors, Floral Arrangement & Styling Photography: @octanedesigns
Cake: @pokiestewart
Balloon Arch & Backdrop: @lexingtonballoons
Cookies: @laurenscustomcookies
OCTANE is an 12 year old, Black and Woman-Owned digital marketing & branding firm based in the heart of Kentucky.
We've helped brand and launch over 100 local businesses across America; ⅔ in Kentucky.
Over 60% of our clients are women or BIPOC owned businesses.