Achievement unlocked! ? October is a big deal for us as it hallmarks our 10th year in business. We're ready to celebrate! Each week on the blog we're sharing top projects that have mused us from the inside out.
---
Project Recap
In 2014, Octane was hired as a media guru for local entrepreneur and renown local tattoo artist and business owner Tommy Ray Cornett in a newly explored promotion venture in local amateur and professional MMA (mixed martial arts).
We were challenged as a small company to do more (tv, video, pr) with less. We stepped up to the challenge.
Concept Branding
While the logos were predesigned, the show itself was called Bluegrass Brawl and previously coined with the phrase "Brawl Y'all". We incorporated that into branding hashtags. #BrawlYall #LetsBrawl
Initially Octane created the secondary marketing (emails, social media, etc.) following the lead cover design originally made by Tommy. Over time as the promotion grew, Octane began to cover the main artwork for each live show.
To look more like national chains like UFC and Belator MMA we curated its own fighter stats graphics for fans to share.
Programming (weigh-ins & special events)
Similar to wrestling, contestants must make a certain weight to able to compete. Weigh in's are the official kick off to the actual bout happening the next night. Octane strategized lots of ways to maximize exposure of the unknown fighters to broader audiences.
We began adding Facebook Live streaming at weigh-ins only to creative incentive for fighters to interact with new audiences and fans.
In effort to include more local businesses we sought sponsored partnerships with restaurants and pubs as locations to promote upcoming shows and discounts of food /services.
As the 'fight culture' grew on us Octane continually found ways to create community amongst the fighters with accommodating hotels, meet & greets and post interview conferences with the champs.
Website & Social Media
In 2014 Octane redesigned the promotion company website for sponsorships, Pay Per View's and online ticket purchases. In addition to the website we continued specific graphics for social media communities through automation.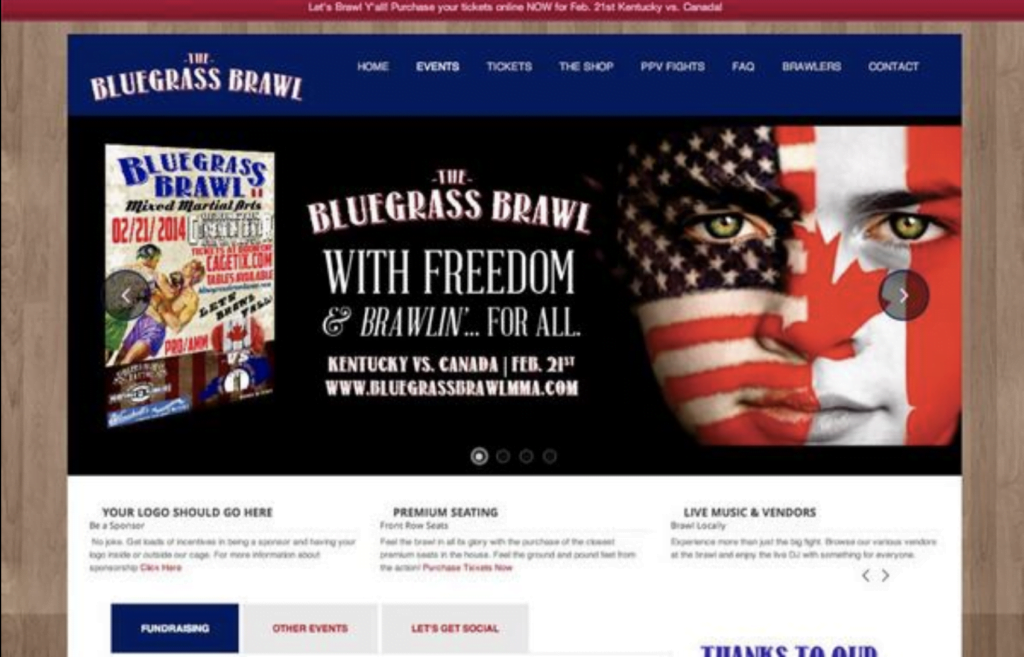 Videos & Pay Per Views
With consistent events happening at the Lexington Convention Center Octane assembled a media crew to cover the overall event but most importantly, the fighters bouts. Our first ever 'Night of Champions' was edited for Pay Per View release on YouTube.
In effort to expand the promotions business presence Octane curated its own 'brawl talk' of behind the scenes interviews with past and present fighters within the promotions company.
For the 'Brawl for the Cure' breast cancer event we interviewed and met with interviewed cancer survivors about there own fight in comparison to the battle in the cage.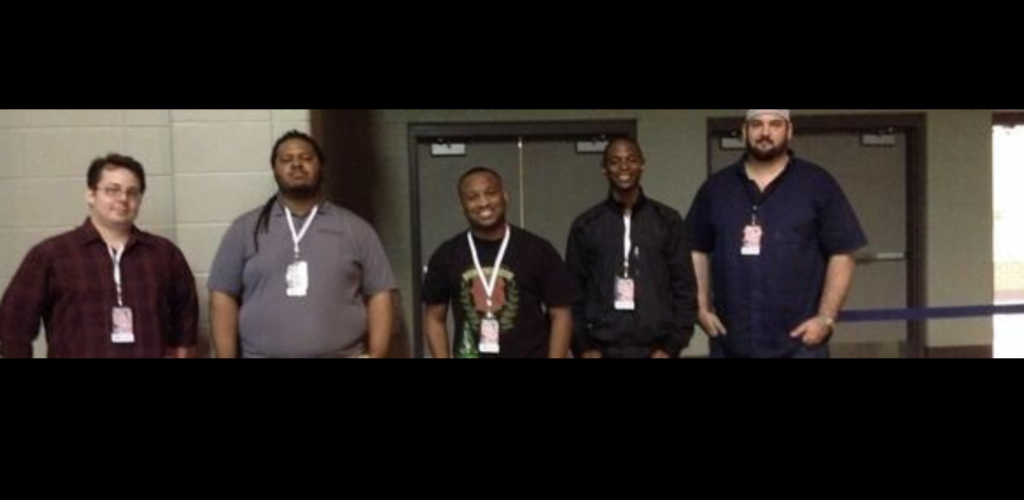 Email Marketing