Six Bomb Boards Feature: Bryce Oquaye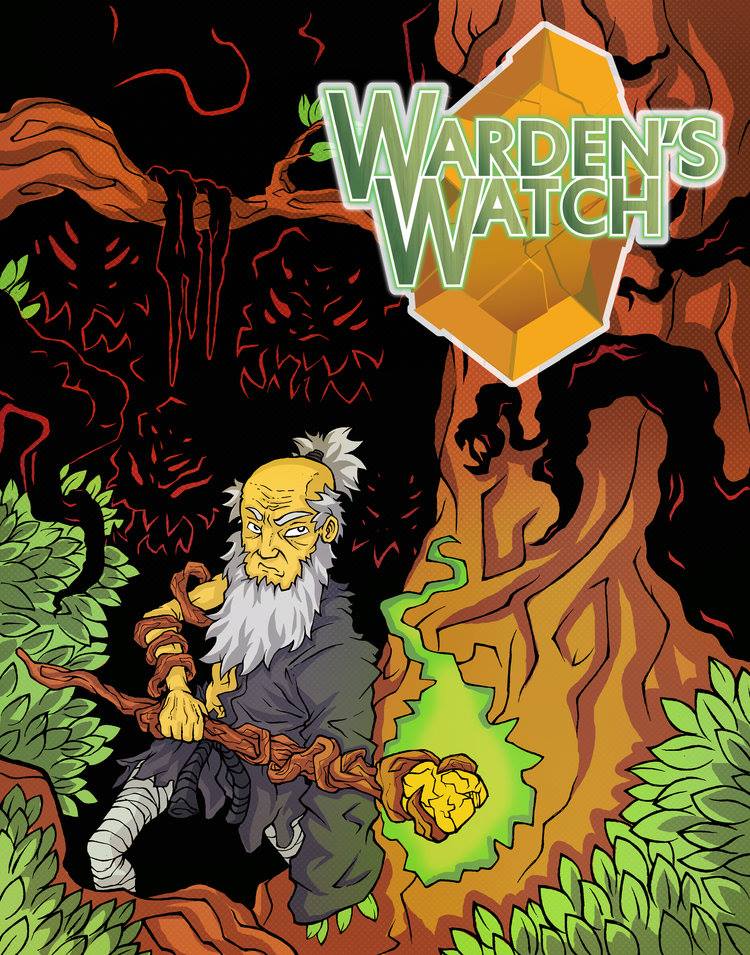 Throughout April Octane is celebrating the 10th anniversary of Kentucky's elite group of comic art creators, the SIX BOMB BOARDS. Get to know them and celebrate with them on Avengers Day at the SIX BOMB BOARDS LIVEART CON AT MOVIE TAVERN APRIL 27, 2019 FROM NOON TO 8PM.
---
Your name: 
Bryce Oquaye

Where do you live: 
I'm originally from Queens, NY but I also went to high school in Richmond, KY
Your current / past project(s):
Some comics I worked on are Herman has Superpowers for the Webcomic Factory, BRAWL! which I self published, Wardens Watch, and I have a upcoming comic for the summer called Kaiju Killer Dante
I've worked on Marvel cards for Upper Deck and I've done design work for companies like ZOX.


Website for readers to find out more about you:
Instagram:@bmad100s
Twitter: @mrmad100s
Website: bryceoquayeart.com
Bryce Oquaye

Bryce Oquaye

Bryce Oquaye
When did you first decide that you wanted to create your own comics as a career?
Pretty young actually. I remember reading Spiderman and Appleseed as a kid and thinking that I wanted to tell stories too. I don't think I actually took the steps to really learning how to do it until I was a bit older, but I always had the goal in mind.
Who has had the biggest influence on you outside the comics industry, and how did they affect your life?
I think the biggest influence on me is my mother. She worked really hard and showed me what hustle can do for a person that refuses to quit. I can't say that I've seen anyone work the way she does. That's why I don't mind to lose sleep!
Who has had the biggest influence on your comics career, and how has that person changed your work?
Wow, this is a tough one! I'd say my biggest influences as an illustrator have been Lesean Thomas (Boondocks, Cannonbusters) and cats like Joe Mad and Damian Scott. Lesean Thomas's journey has been really dope to see over the years. I've always leaned towards more stylized and animation inspired work, so seeing cats like them beast out inspires me to go nuts!
What do you do to recharge your creative batteries?
Read new comics, check out new and some of my favorite artists, play video games, and run around with my kids. They always have the best stories to tell!
Describe your typical work routine.
I have to have music! I queue up my playlists and start to sketch random whatevers for a while. Then, I usually pick a task and start to zoom in on that. I like to start with more conceptual things like storyboards and designs and then I move on to doing more finished work and line art after I've warmed up. In the end, I usually eat some snacks and celebrate my artistic victory by Milly Rockin over my drafting table.
What tools do you use to create comics and what makes them the "right tools" for you?
I used to work only digitally, but then when I became more comfortable as an artist I started to lean into more traditional work. Now, I have a mix of both depending on the gig. Digitally I use Clip Studio Paint and Photoshop for cleaning line art and coloring. I like to do my line art traditionally.
Bryce Oquaye

Bryce Oquaye
What element of your work gives you the most personal satisfaction?
When I can look at the finished product and see where all the time went!
What has been the most rewarding project in your professional career – in or out of comics – and why?
When I finished the mural for Atomic Ramen. The responses and reactions to it made me really proud. It really pushed me forward as a creator.
We've seen very talented newcomers who are trying to get their first professional projects. What's the best advice you've ever heard given to a promising new creator?
Keep doing what you do. Make what you want and do it however you want to. Your audience will find you.

– Justin Stewart. Six Bomb Boards Founder / Comic Artist
Let's get deep: What's the most important "big idea" that you've learned in life – in or out of comics – and why is it important?
That no one can box you in or keep you from doing anything you want to accomplish. I've heard a lot of people tell me over the years that what I do or aspire towards wasn't for me. It's because there weren't many people that looked like myself in the conversations, and that's both creatively and in the materials themselves.
Over time I learned that no one can tell me what I can't do. If you push forward through whatever difficulties come up, you can do what you want.
Don't quit when things get difficult and learn from your mistakes, but NEVER let anyone or anything dictate what you want to do.
OCTANE is an 12 year old, Black and Woman-Owned digital marketing & branding firm based in the heart of Kentucky.
We've helped brand and launch over 100 local businesses across America; ⅔ in Kentucky.
Over 60% of our clients are women or BIPOC owned businesses.