Tenacious Graphic Designer whose work spans music, television, and film.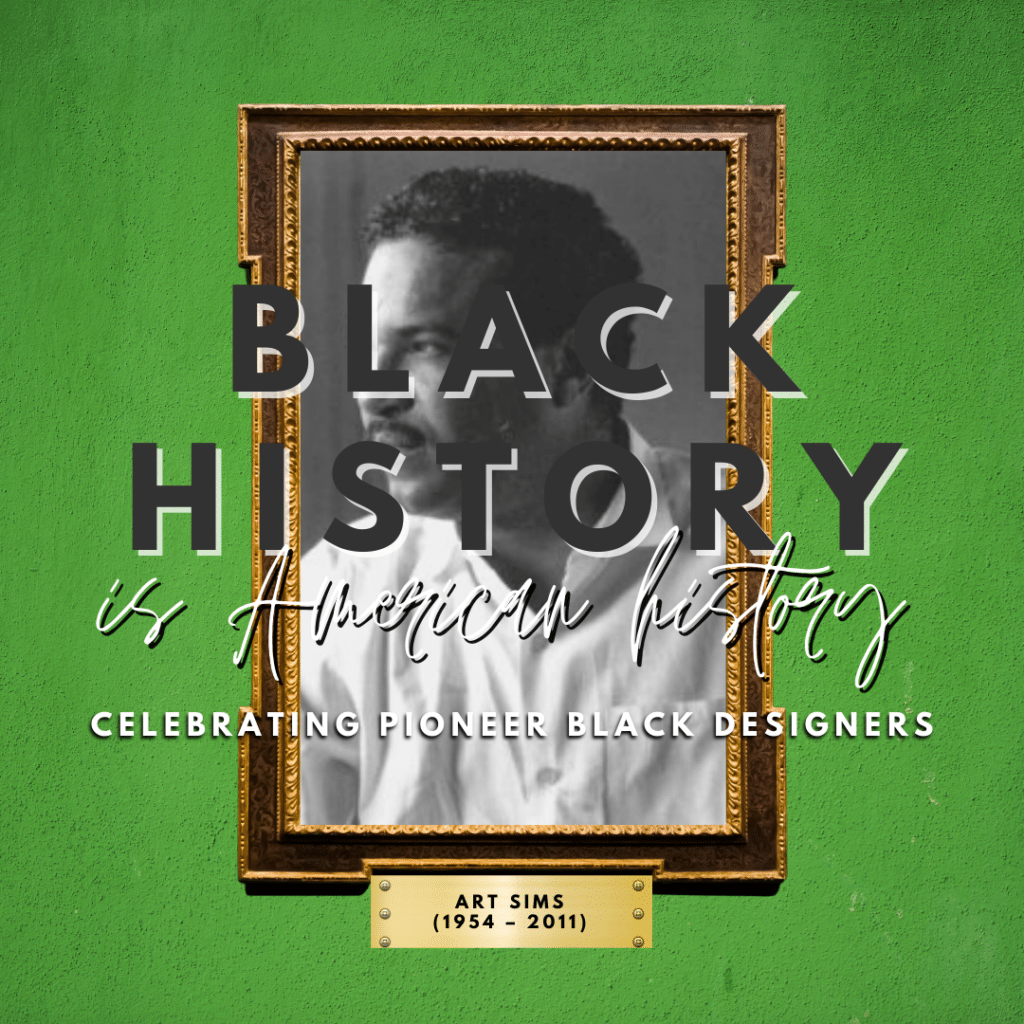 ---
The last iteration in our blog series celebrating Black African Graphic Designers this Black History Month is Art Sims. The only designer still living in our series, the brilliance of Art Sims is so great that he has been recognized across the creative world while continuing to create and build his legacy.
At first glance, the story of Art Sims could seem uncomplicated and his road to success straightforward, but once you peel back the layers it is evident that Art Sims worked tremendously hard to solidify himself as the well-respected and revered Graphic Designer he is today. Born in 1954 in Detroit, Michigan, Sims was an incredibly gifted artist from the get-go. He attended the prestigious Cass Technical High School in Detroit and earned himself a full scholarship to attend Michigan State University to study Art.
Whilst studying, Sims landed a summer job with Columbia Records to design a series of album covers. Sims flew to New York for the interview, a trip funded by his mom, who was always a big supporter and nurturer of his talent. Upon returning to college, Sims made sure to show his designs to a teacher of his who had previously told him he would never make it. Instead of being weighed down by the teacher's insult, Sims viewed it as a challenge and set out to prove her wrong. Needless to say he accomplished that in great style, illustrating his determined and hard-working character early on in his career.
Upon graduating, Sims moved to LA and continued designing album covers, this time for EMI. Always entrepreneurial, Sims began setting up his own agency 11:24 Design Advertising, and left EMI after they were unsupportive of the project. The name 11:24 refers to the bible verse in the Book of Mark: 'Therefore I tell you, whatever you ask for in prayer, believe that you have received it, and it will be yours'. Art explained that the meaning behind 11:24 encompassed his search for spiritual purpose through his craft. Still working on the launch of 11:24, Sims landed a job with CBS. Like EMI, CBS was unsupportive of his solo business and in a bid to halt his work on 11:24, assigned him copious amounts of work. Of course, this didn't stop Sims who ultimately quit his job by which time he already had the office space for 11:24.
It was out on his own when Sims began designing his most famous work. It all began with Spike Lee's movie She's Got To Have It, which inspired Sims to seek out the legendary director. Despite never designing movie posters before, the connection between Art and Spike marked the beginning of a long relationship and resulted in a multitude of infamous movie posters for some of Spike's most beloved films, including Malcolm X and Do The Right Thing. The success and popularity of Sims' movie posters was a result of his dedication to being the best artist he could be. A process that involved a lot of research, thought, and creativity.
Throughout his career, Sim's sought to work with black creators and on projects centred on African Americans. One example of this is his poster for The Colour Purple (pictured above), Steven Spielberg's film which follows the upbringing of a young black girl in the 20th century. Another example is his poster for Spike Lee's film Bamboozled (pictured below), which included racial stereotypes that led people to call for the film to be boycotted. Sim's explained that the intention behind the poster was to show what African Americans have endured. Once the public came to know that the poster was produced by an African American and understood his intentions, the perception of the poster changed.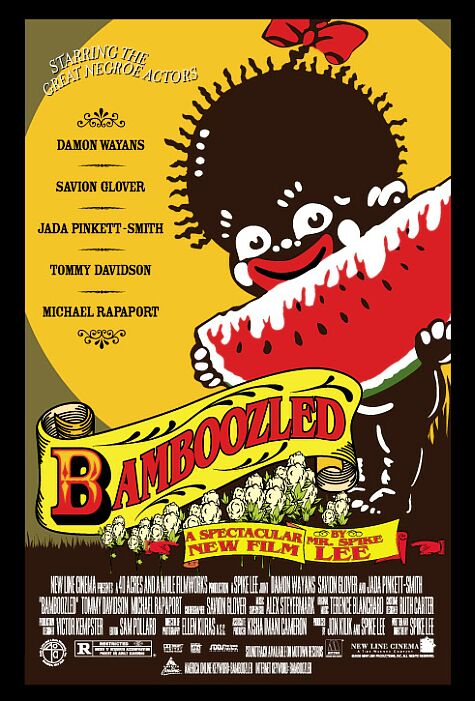 Sims continues to be very hard at work as active CEO of 11:24, which recently worked on designs for the Black Panther. As well as this, Sims' recent work includes designing a greeting card line, teaching African American middle school students art and even branching out into screenplay writing. Forever inspiring us, Sim's is a true testament to what is possible when talent meets hard work.
https://www.aiga.org/design-journeys-art-sims
https://www.cia.edu/blog/2016/09/finding-intent-in-poster-design