Grieving the loss of a living child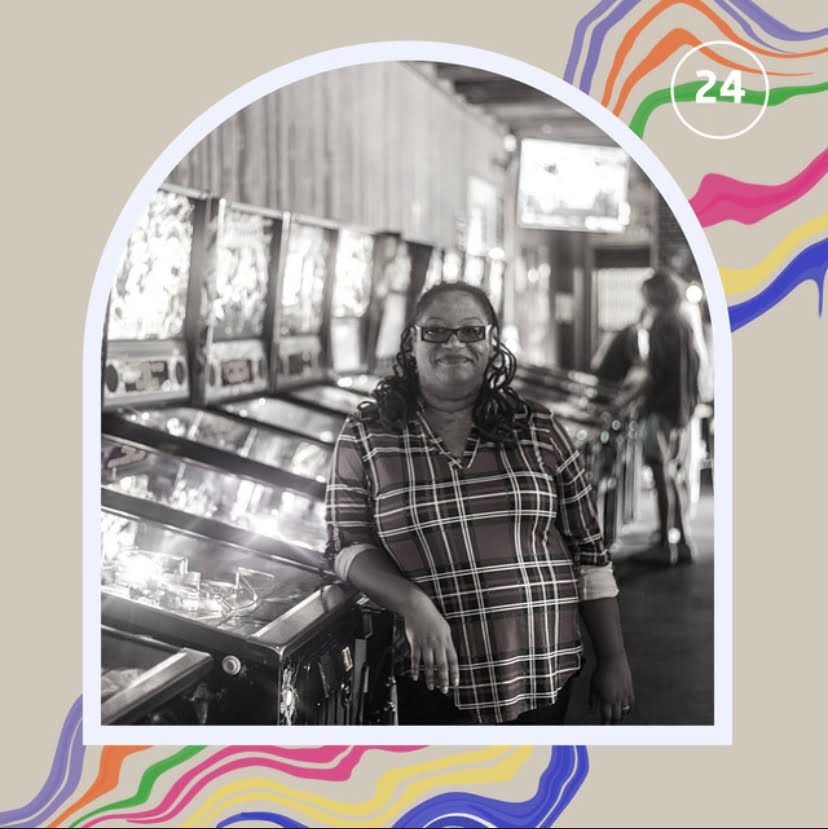 I've lost children to death.
And I say this bluntly because there are no words to quite engulf the magnitude of the grief you experience from losing a child. There's no way to sugarcoat such a bitter experience.
I'm a mom of four sons and have suffered several miscarriages, but in 2017 I experienced the tragic loss of my only daughter, Ella Jo, who was born stillbirth at 20 weeks gestation.
When I lost my 14-year-old son Michael, he was alive.
Michael ran away from our family home as an act of defiance and rebellion when we set requirements that would strip him of the morally unacceptable habits he'd developed. These behaviors followed his parent's pathology of drug use and mentally unhealthy behaviors.
For 45 days I experienced raw grief as only a mother can.
I felt lost, confused, depressed, and daily my emotions experienced debilitating highs and lows as they shifted through the stages of grief at astronomically fast speeds.
I felt fear, denial, anger, resentment, hopelessness, depression, hope, anxiety, betrayal, and more daily as I watched my husband relive the trauma from Michael's father going down the same path.
Yet Michael hadn't tragically died. He'd willingly and purposefully left the home my husband and I lovingly created for him for a decade and took on a mysterious life we only saw and heard glimpses of through neighbors, social media, and school officials.
Daily, my husband, my children and I dealt with the trauma of him choosing to leave his family and live with strangers who took to social media to slander and degrade our already hurting family. Michael allowed it all to live a troubled, "free", fleshly lifestyle void of the care and safety we'd established.
His loss was different but similar to Ella Jo in that I experienced the complex, intense, sporadic emotions and gut-wrenching emotions involved with grieving a loss.
There were Michael sightings, but I did not lay eyes on my son for 45 long days. When I did he was handcuffed and inside the back of a patrol car. I later watched him stand in front of a judge as an alleged delinquent. This wasn't what we wanted for him.
I discussed this personal journey, that my family and I are still in the throes of and continue to heal from daily in the "How to Grieve," podcast hosted by Tiffany Kristie.
In this heart-to-heart conversation, I confront a still fresh situation with my second oldest son, whom my husband, Kevin, and I adopted when he was 4-years-old. Michael is Kevin's biological nephew who lost his mother to a drug overdose.
We'd removed Michael from a dysfunctional environment shortly before his mother's death, and deeply nurtured, cared for, and loved this heartfelt, loving boy. Instilling faith in him was our focus for a foundation he could always rely on throughout his life.
But our dream vanished into the night following a series of out-of-character behaviors.
We'd discovered Michael was vaping marijuana and we caught him stealing our money to support the habit. He began hanging out with associates encouraging this behavior and the more we tried to pivot and redirect his behavior, the harder he reached for independence from our embrace.
Christmas came and went and he did not return.
For the first time in 10 years, our usually cheerful home was empty and met with a quiet eerie void of our four sons laughing and Michael clicking away at video games and succumbing to rage quitting.
Our hearts felt a void. The cheer was absent. The family was disconnected.
It was a 'how do you cope and what do you do' journey when your child basically betrays you.
The anger and resentment were fresh. We'd invested so much of ourselves into him and the trauma of losing him saturated everyone in our household.
Listen to me tell the whole story in the Spotify podcast, "How to Grieve," a podcast hosted by Tiffany Kristie that shares others stories of how they handled grief.
It took the actual death of a child to understand how to grieve the loss of a living child's innocence and accept that I could hold on to both of the ways I experienced my child and find gratitude through a bittersweet experience.
OCTANE is an 12 year old, Black and Woman-Owned digital marketing & branding firm based in the heart of Kentucky.
We've helped brand and launch over 100 local businesses across America; ⅔ in Kentucky.
Over 60% of our clients are women or BIPOC owned businesses.