Octane celebrates Top Projects of 2020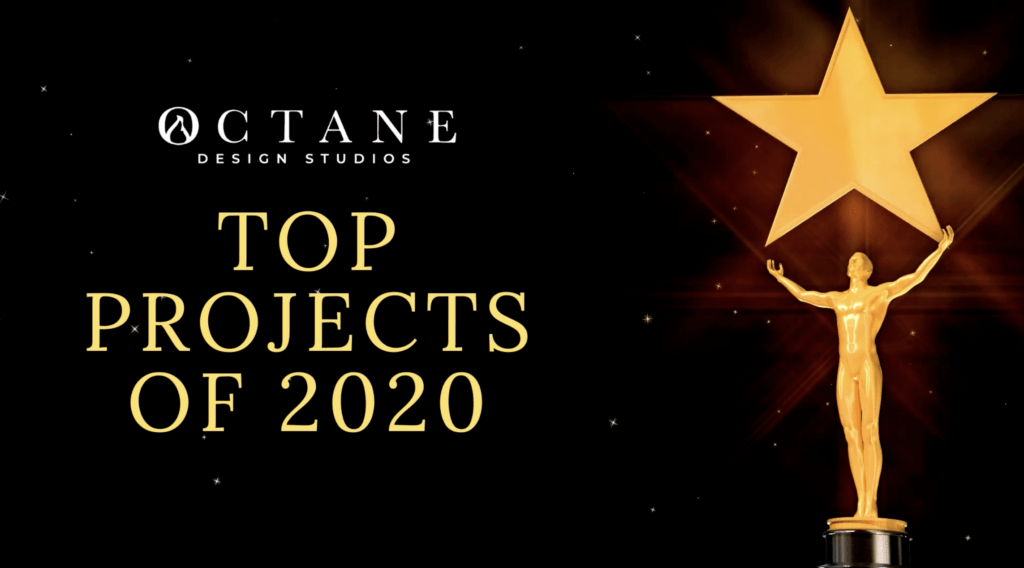 2020 may have been the most 'upside down' Stranger Things experience yet. But in all that chaos and uncertainty we have quite a few success stories to share. We even made the nomination process a virtual red carpet event!
We'll hold the tears for the end. Here's our top projects that sparked us this year.
#6: Louisville Wash Bar
Coming to Louisville…. a natural wash laundry facility thats just as clean and unique as the all natural laundry detergent it makes. We've never designed an upscale laundry mat before and this was an opportunity we couldn't miss.
This client sought Octane because 'they trust no one else' with there idea and we loved that Ameerah and LaTokia trusted us from our first consultation call to the final execution of the Louisville Wash Bar.
#5: Mike Veny
So the laundry mat referred this client to us and we love a good referral! Ameerah gave a soft inbound tip that a client of hers is looking for updated branding style guide. (Yes we do those, just ask us!)
Little did we know we'd be working with Ted Talk Alum, Mike Veny. Mike had his own set of corporate color schemes and needed us to 'trim the fat' of what he envisioned was the best colors for his existing brand.
Preparing an updated style guide for an existing brand requires research and time. Based from the initial consultation we had clear vision and plan of what the next steps were.
Mike Veny Speaker Kit by Danielle Meadows-Stinnett
#4: Bluegrass Collaborative Market
We loved working with Marie of Bluegrass Blog and Bluegrass Collaborative! We loved collaborating with her previously but this idea was new… a whole new market.
We've done markets before… designing a decade of Lexington Roots and Heritage Festivals and working alongside the NOLI Night Market with artwork and social media marketing for years.
But this one was different. So having no current market on our plate we took it on and we loved every second designing the event logo, ad templates and strategy calls on best steps to navigate a market in a world pandemic. Have you visited Bluegrass Creative Market?
#3: Fresh Bourbon
Who wouldn't want the opportunity to design Kentucky's first Black-Owned Distillery since slavery? That's a hell of a record and statement.
When we first were brought onto the project we were not aware of how much this project was already well publicized by top journals and publications within the bourbon Industry.
They needed a web presence that was just as sleek, smooth and we daresay, fresh as they are.
The web presence we created solved their initial problem of pre-selling there bourbon and merchandise online. Soon it will also house recipes for fans to try! Visit Fresh Bourbon today.
 

 

View this post on Instagram

 

#2: Passionate Event Designs Rebrand
Sometimes we don't need to do it all, we just need to point people in the right direction to do it themselves. Shalon of Passionate Event Designs has been with us for years for her marketing needs. From updating her website to creating social media ads to designing her branding t-shirts — we've walked with her through her journey from, what was…. to what's new!
In her recent business upscale she needed a new look to her brand to match the new high end services she now offers.
Her prerequisites were: metallic, brush and perhaps a new orientation. We went through rounds of edits but in the end the results really made Shalon feeling her brand is worth a million bucks… because she is!
I can't wait to see where her brand will go in 2021!
#1: In Living Curls Hair Academy
What do you do when a 10 year old client asks you to brand there entire new subscription hair academy? You say YES!
Melanie Day of You've Got Curls knew that she needed to pivot toward online teaching for years but when COVID-19 hit she knew to start making her idea a reality quick.
She made the investment into Kajabi but still needed all the pieces to function and look pretty on her behalf. She hired Octane to do just that.
We not only configured her website to work for her by uploading scheduled content but we created plenty of matching digital templates to help her market her academy well into the In Living Curls Hair Academy's first year of business.
What we loved most about this project was the absolute freedom to create with little discretion. Clients that trust our process and give us the space to play is the truly the most rewarding experience on both ends.
---
It's a Wrap 2020
We wish we could showcase ALL the projects we've touched this year but we know it would be pages long! We really appreciate ALL our new and returning clients and will keep providing stellar digital service and products in 2021. Happy New Year from Octane!
OCTANE is an 12 year old, Black and Woman-Owned digital marketing & branding firm based in the heart of Kentucky.
We've helped brand and launch over 100 local businesses across America; ⅔ in Kentucky.
Over 60% of our clients are women or BIPOC owned businesses.